Aberdeen integrates 8TB HGST He8 Helium HDDs
Aberdeen deploys 8TB HGST He8 HDDs.
Published Thu, Nov 6 2014 3:36 PM CST
|
Updated Tue, Nov 3 2020 12:13 PM CST
HGST led the way with 6TB drives by developing their HelioSeal technology, which fills the HDD with helium and seals the drive. This delivers a number of benefits, lower internal air resistance reduces flutter and allows use of thinner and lighter materials. With less air resistance the drive also doesn't have to work as hard to spin the platters, even while increasing the platter count to 7, thus producing radical reductions in power consumption. HGST is leveraging the benefits of HelioSeal technology to move forward with the new He8, an 8TB version of the previous-generation drive.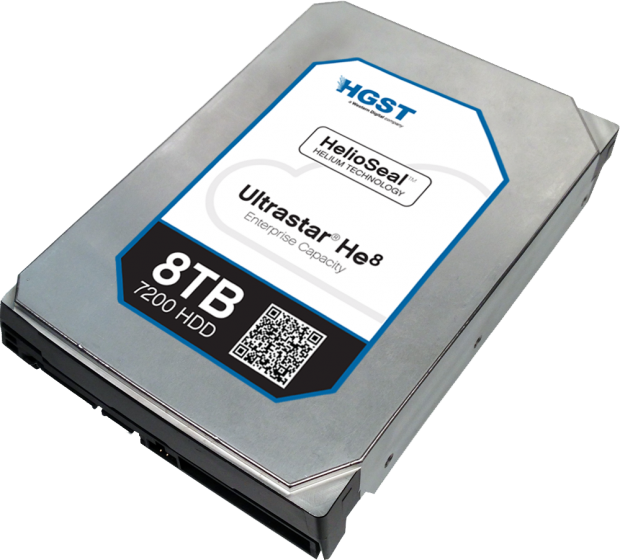 In a sign that 8TB drives will experience a rapid uptake, Aberdeen announced today they are integrating the new He8 into their AberNAS and storage server products. This will provide increased density for their customers and also tremendous reductions in power consumption. The He8 drive will deliver instant benefits and boost capacity of just one 4U rackmount up to 192TB. We took a deep-dive with the first commercially-available helium drive in our HGST Ultrastar He6 6TB Helium Enterprise HDD Review, and found it to deliver on its promises. Head to our IT/Datacenter section for more competitive performance analysis of leading enterprise HDDs and SSDs.
Related Tags