Sunset Overdrive on Xbox One at 900p allowed more mayhem, still 30FPS
Xbox One exclusive Sunset Overdrive is running at 900p, with the developer saying it "didn't look considerably different" compared to 1080p.

Published Wed, Oct 22 2014 2:26 AM CDT
|
Updated Tue, Nov 3 2020 12:14 PM CST
Sunset Overdrive hits the Xbox One as an exclusive to Microsoft's console on October 28, but days before its release, the developer behind the game has started talking about why they changed from running the game at 1080p, to 900p.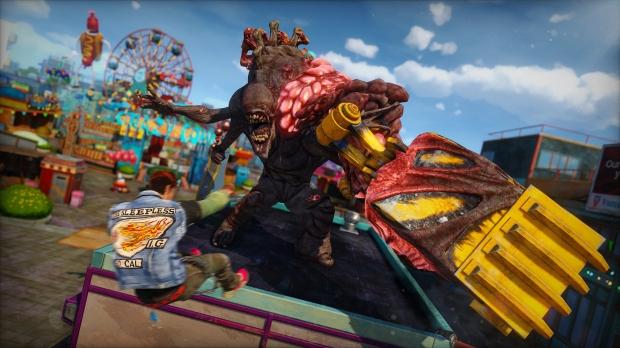 The downshift in resolution allowed the developer to have more on-screen action, as 1080p would've seen a reduction in on-screen mayhem as the frame rate would obviously drop. Creative Director with Insomniac Games, Marcus Smith, said: "Why would you want less action on screen? That's insanity. 900p works perfect for us. We spent a lot of time comparing and contrasting. We had it running at 1080p, we'd play it; we had it running at 900p, we'd play it and they didn't look considerably different. But the things that you could draw on screen were a lot more, and we wanted to draw a lot more on screen. More action, more better. Michael Bay would be very proud".
Another game where the 'next-gen' consoles, this time an Xbox One exclusive, is running the previous generation specs: 900p (or so) at 30FPS. I would've preferred to have heard they dropped to 720p and enabled AA, but bumping the frame rate up to a solid 60FPS.
Related Tags