Yellowstone Spring may have been damaged by banned drone
A Yellowstone visitor didn't follow the rules and crashed his drone into the Grand Prismatic Spring.
Published Wed, Aug 13 2014 2:16 AM CDT
|
Updated Tue, Nov 3 2020 12:15 PM CST
The National Park Service banned drones from flying over national markets because of safety issues and noise problems, and it seems a banned drone was crashed into Yellowstone National Park's Grand Prismatic Spring on August 2.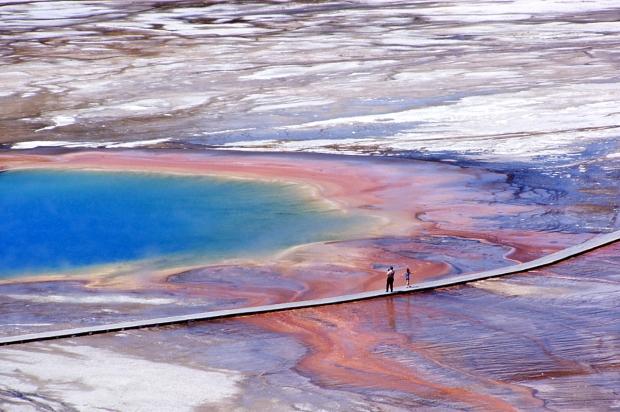 The drone hasn't been recovered and specific damage to the natural spring remains unknown, but will try to determine where the drone crashed. The spring is 300 feet across and up to 160-feet deep, making it the largest in the United States.
"We don't know what damage may have been caused when it entered the hot spring, but we also don't know what kind of damage could be caused by leaving it there or by taking it out," said Amy Bartlett, a U.S. National Park Service official, in a statement to LiveScience.
Related Tags