Prepare yourself for the next-generation of water balloon fights
Bunch O Balloons hits Kickstarter, wants to take water balloon fights to the next level.

Published Wed, Jul 30 2014 2:39 AM CDT
|
Updated Tue, Nov 3 2020 12:15 PM CST
As a kid, I spent countless hours in the battlefield that was water balloon fights, but filling up those little balloons and tying them up took so much valuable time, but not anymore! Tinnuss Enterprises' Bunch O Balloons looks to revolutionize water balloon fights, and has taken to Kickstarter to fund its device.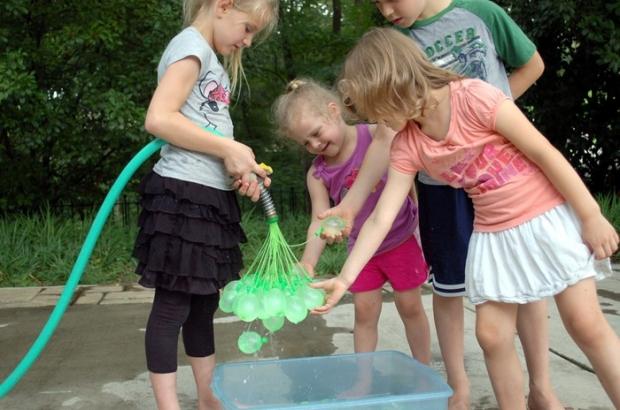 The company has raised over $690,000 from Kickstarter, and considering it only asked for $10,000 - this might end up being one of the most successful Kickstarter projects of all time. The idea behind Bunch O Balloons is to fill as many balloons as possible, in the shortest amount of time. The device is capable of both filling, and typing up a crazy 100 water balloons per minute.

The Bunch O Balloons can fill 37 balloons up simultaneously, meaning that no party will be without water balloons. If you want one of these awesome Bunch O Balloons, you can pledge for the $17 version, which ships in September... of 2015. Most of the other packages are gone, but this isn't surprising. Now I'm off to pledge some money, as my daughter will be four years old by the time I get this, and she's going to love it.
Related Tags