Researchers creating smart helmet technology to relay concussion data
Helmet sensor technology being developed by Western Michigan University will give coaches and medical staff better insight into hits right after they occur.
Published
0 minutes & 43 seconds read time
A new technology being developed at Western Michigan University hopes to give coaches and medical staff a better glimpse when a player suffers a concussion on the field. A new pressure sensor designed for helmets uses printed electronics that sends information to a smartphone, providing immediate data on hit severity.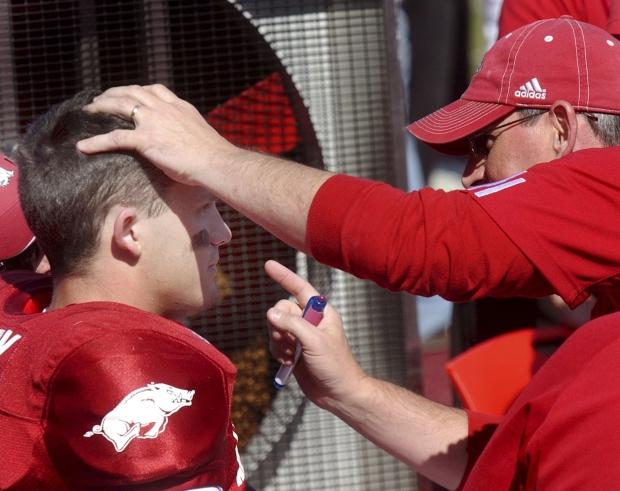 All data can be stored so coaches and staff can monitor each player's complete history following a concussion-related incident.
"Basically, this device or system would eliminate the possibility of inaccuracies from field judgments made by coaches, who rely on the self-assessment or self-reporting of players," said Massood Atashbar, WMU electrical and computer science professor, in a statement to local media. "The coach would receive real-time, actionable information when one of the players receives a potentially dangerous and serious impact to the head."
Concussion-related injuries plague football players from high school and college to the NFL, with many players trying to hide symptoms to keep playing. For many high schools and smaller college football programs, however, coaches and staff might not be trained well enough to detect potential problems.
Related Tags