Vertu's Signature Touch smartphone costs $22,000
Spare $22,000? You could buy a mid-range Android-powered smartphone from Vertu.

Published Wed, Jun 18 2014 8:33 PM CDT
|
Updated Tue, Nov 3 2020 12:16 PM CST
If you've got a spare $21,900 burning a hole in your pocket, you could always slap down that house deposit on Vertu's Signature Touch smartphone - a decent Android-powered handset available for slightly under $22,000.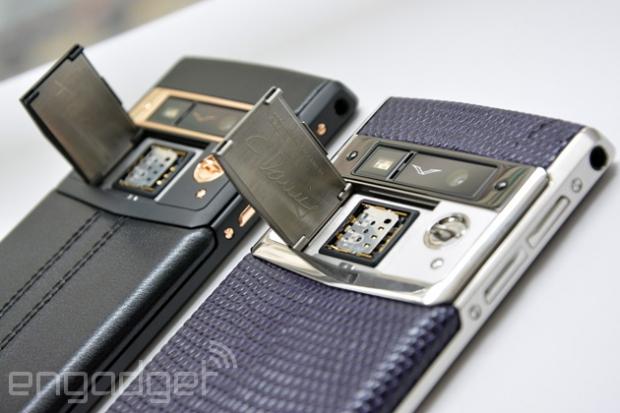 The Signature Touch features Qualcomm's Snapdragon 801 - so we have a 2.3GHz quad-core processor on-board, a 4.7-inch 1920x1080-pixel display, 64GB of on-board storage, a 13-megapixel rear-facing camera backed up by a 2.1-megapixel selfie-shooter, a 2275mAh battery, Qi wireless charging, NFC and LTE capabilities.
What makes the Signature Touch from Vertu stand out from the rest, and begin to justify its $21,900 price tag? Well, we have Vertu's new Lead Designer, Ignacio Germade, using a masculine "V-spine" design with a D-ring latch for popping the SIM tray open, a ceramic ear pillow that is smaller, with a titanium chin instead of a metallic bezel. Stereo speakers make the cut, thanks to a partnership with Bang & Olufsen.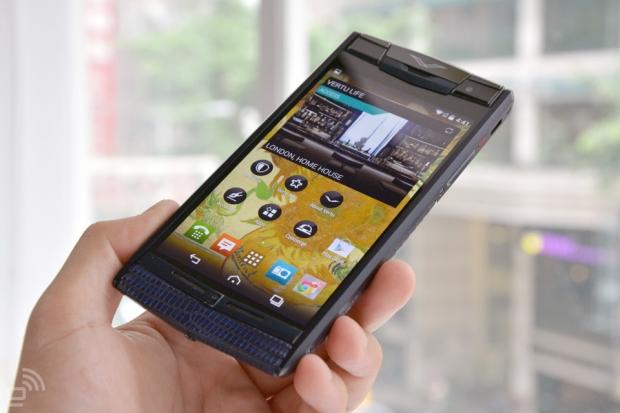 It gets better, with the London Symphony Orchestra providing ringtones for the Signature Touch, with each ringtone reportedly tuned for optimal effect on each model, instead of the same sounds across every Signature Touch. Vertu was able to access the talent at Hasselblad - the company who saw its cameras used in the Moon landings in the 60s - help out with the rear- and front-facing snappers.
All-in-all, we have a beautiful looking smartphone with some nifty technologies and collaborations, with a 192g total weight. Vertu makes the Signature Touch available in a few different skins and colors, starting with the "basic" $10,300 model that comes as "Jet Leather" (black and silver) or "Claret Leather" (red and silver). There are also other skin options such as lizard and alligator, and PVD coating options for the titanium frame.
If you want to really push for those credit card reward points, you can go for the maxed-out "Pure Jet Red Gold" edition (which is really just black and gold). If you want to opt for better service, you can get billed $3,400 per year for the classic service, or close to double that to have a dedicated agent. So for those who have more money than hairs on their heads, the Vertu Signature Touch makes the perfect Christmas present for me - so I expect to receive a bunch of these from Santa this year.
Related Tags