Meet Barobot, the next-generation in Barbot technology
The Barobot takes the traditional bar-bot to the next level with touch-screen controls, and a sleek, laser-cut chassis.
Published Tue, May 20 2014 3:23 PM CDT
|
Updated Tue, Nov 3 2020 12:16 PM CST
Since the introduction of the Arduino, we have seen a wealth of self-dispensing, self-mixing, and self-concocting barbots hit the scene, but never have we seen one quite so refined as the new Barobot. The Barobot is a cocktail slinging robot that is aimed at making your socializing events more about socializing than about mixing drinks.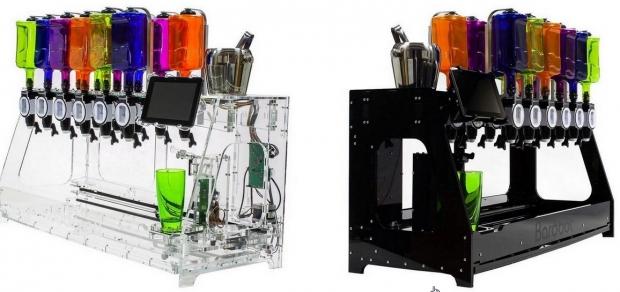 Recently launched on Kickstarter, the Barobot is a $1600 (self assembly) to $2500 (fully assembled) alcoholic drink mixing machine that utilizes a 7-inch android screen, and some custom electronics to mix the perfect cocktail every time, without the need for a bartender. The team behind Barobot is looking to raise $151,500 to mass produce the Barobot and make it a retail success.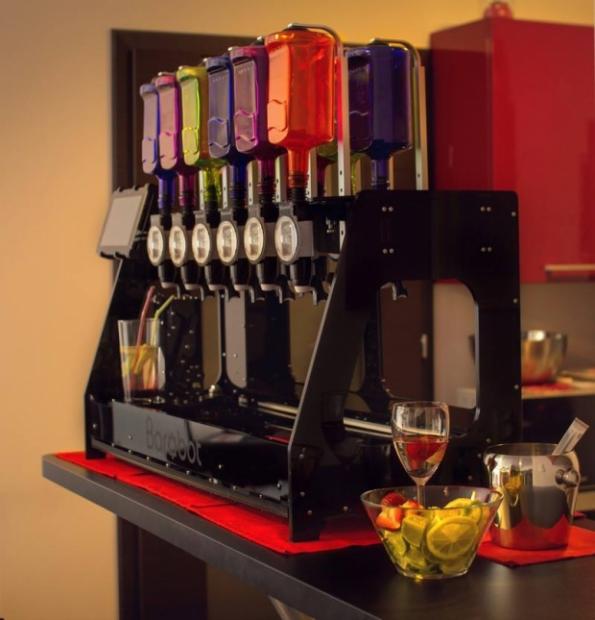 The Barobot is capable of holding 12 bottles of your favorite spirits, and can perfectly dispense the correct proportions for any drink in its library, making for a more accurate drink with less wasted boose. "Mixing drinks at home parties might prove a challenge if you are not a trained bartender with professional equipment. It requires remembering many recipes and accurate measures which could be disastrous if you forget, more importantly, it distracts you from interacting with your guests. Barobot takes care of your bar tending needs allowing you to focus on your friends," Barobot said in its Kickstarter Campaign.
Related Tags