As the maker and DIY movement continues to grow, so does the availability of less expensive, high-precision CNC machines. We have seen this trend already prove itself in the 3D printer market, and today desktop machining is cheaper than ever thanks to a company called Carbide 3D who launched its first Kickstarter campaign last week. The new Nomad 883 CNC Mill is designed be as easy to use as a 3D Printer, and will fit on most desktop surfaces, or to fit on top of any workbench in your shop.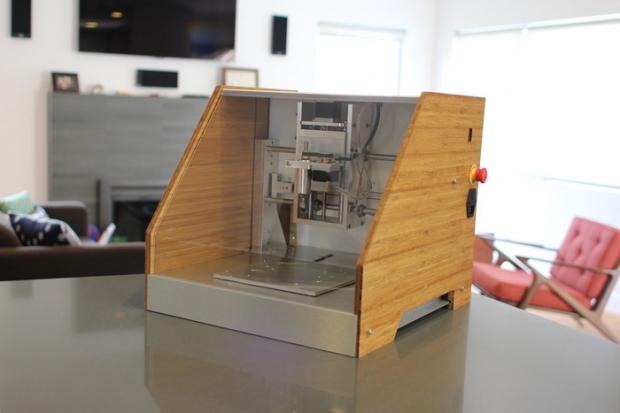 "We designed the machine from the ground up to address the complaints we've heard about CNC machines - from designing our own spindle to adding automation like tool length probing and custom fixtures to simplify common job setups," said Grzesek, co-founder of Carbide 3D. "We think this is the next step in the recent Digital Manufacturing trend started by low-cost 3D printers."
Carbide 3D says that the Nomad 883 is designed to fill in the gap between huge milling machines that cost upwards of $100,000 and the more affordable desktop 3D Printers which range between $300 and $3000. The CNC Milling Machine is built with a rigid aluminum frame, and is capable of milling parts from wood, plastic, metal, foam, and wax thanks to its custom designed, brush-less spindle head. Getting your hands-on one of these awesome milling machines is as easy as a $1500 pledge on Kickstarter.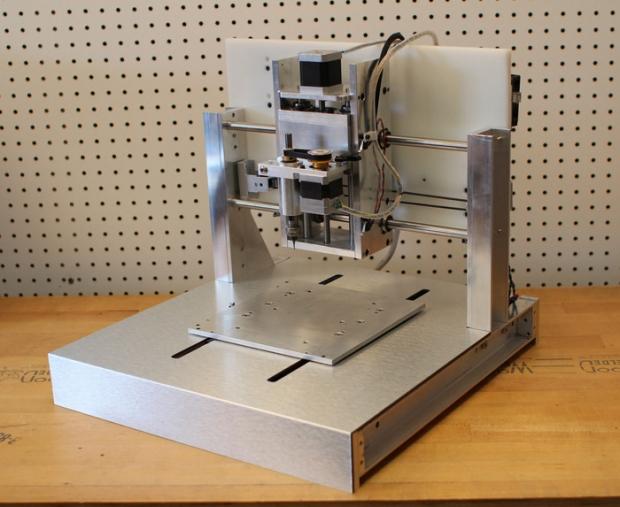 "Early in the development of The Nomad we decided that trim routers or Dremels just wouldn't do, so we designed our own spindle with a brush-less DC motor and closed-loop speed controller. That means you'll have a quiet, powerful spindle that isn't going to want to make you leave the room when the machine is running," the company said on Kickstarter. "Nomad 883 is a fully assembled turn-key machine that comes pre-tested directly from the factory. Upon arrival, you only need to unbox the machine, and plug it in. There is nothing to assemble, and no programming to be done. After installing the included software, you'll be ready to make your own parts."