Ford shows off 2015 Mustang GT line lock feature
2015 Ford Mustang GT will have a line lock feature and launch control from the factory. The all-new 2015 Mustang celebrates 50 years of the car.
Published Mon, Apr 21 2014 12:32 PM CDT
|
Updated Tue, Nov 3 2020 12:17 PM CST
Ford is getting ready to launch the all-new 2015 Ford Mustang soon and this is one of the most significant redesign of the Pony car since it was introduced. For the first time, all models of the Mustang will have independent rear suspension. Ford is also giving the car some new tech on the inside as well.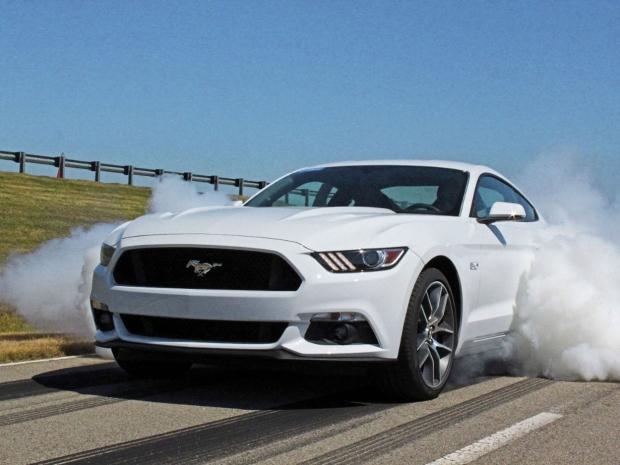 We know that the Mustang GT will have launch control to help people launch the car without excess wheel spin. We also know that the car will have the first factory line lock in the industry. A line lock is a feature that locks the front brakes of the car so the driver can do a burnout.
Line locks have been around for a long time, but typically, you have to add them in the aftermarket. Ford's tool will let the driver step on the brake pedal and only lock the front brakes when activated. The driver can then use the right foot for the throttle and do a burnout until the tires roast off the car if they want. Ford says that this feature is for the racetrack only, but you can bet it will be used for parking lot or driveway burnouts around the world.
Related Tags