ZUtA Labs has taken to Kickstarter to fund its super mobile robotic printer known as the Pocket Printer, which will set you back just $180 if you fund it on Kickstarter now, or $200 when it begins shipping early next year.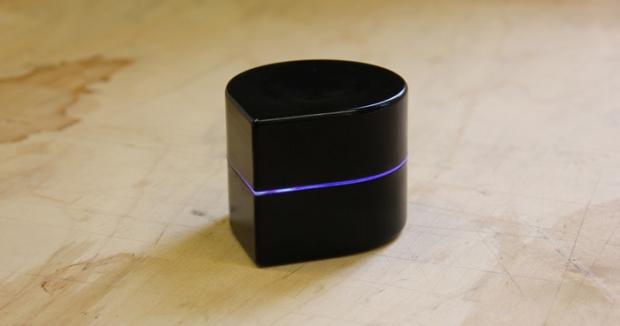 The Pocket Printer will scoot along a piece of paper - of any length - leaving ink as tracks. It will print much slower than a traditional printer obviously, but you can't kick its portable goodness. You could take it anywhere, printing something on the plane while you're travelling, or in the coffee shop while you're trying to connect to its Wi-Fi.
ZUtA Labs' Pocket Printer has a print speed of just 1.2ppm in its current prototype specs, and in its current form, prints at 96x192 DPI. It has Bluetooth connectivity, supports Wi-Fi, has a run time of around one hour, charge time of three hours, supports Android, iOS, Linux, OS X and of course, Windows. It is just 10cm or 3.9-inch high, and 11.5cm or 4.5 inches in diameter, weighing in at 300g or 10.5oz.