Kim Dotcom launches new Internet Party via YouTube video
When Kim Dotcom announced he left Mega to form a new political party, many were shocked, but Dotcom was true to his word and the Internet Party is real.
Published Thu, Mar 27 2014 4:09 PM CDT
|
Updated Tue, Nov 3 2020 12:17 PM CST
Kim Dotcom is one of those people that I liken to the gunslingers of wild west legend, or something like Zoro or RobinHood even. Even though he faces very serious allegations that could land him in prison for quite a long time, he never gives up and continues to champion for internet freedom, and net neutrality.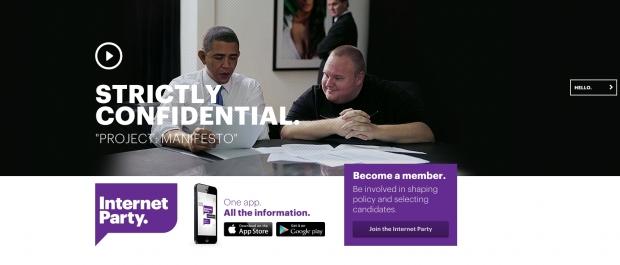 Dotcom's latest venture is not a new file-sharing website, or even attempting to dominate the latest first person shooter style video game. In fact, Dotcom has decided to move into a more political world where he can influence the path that government's take when it comes to internet legislation. Today Kim Dotcom officially launched the new political party which he named the "Internet Party," and has released a few videos detailing the party's new mission, and goals.
"The Internet Party was founded on the spirit of the Internet, to get an open, free, fair, connected and innovative society," the party said on its website. "A party that will give you faster, cheaper Internet, create high-tech jobs, protect your privacy, and safeguard our independence." Check out the videos above and below to find out exactly what the Internet Party is all about. The Obama impersonator is quite amusing I must say!
Related Tags