Divergent Actress Shailene Woodley Criticizes Twilight Series
Divergent's Shailene Woodley expresses her dislike of the Twilight series, calling it unhealthy and toxic.
Published Wed, Mar 12 2014 8:38 PM CDT
|
Updated Tue, Nov 3 2020 12:18 PM CST
Actress Shailene Woodley who was considered for the role of Mary Jane in The Amazing Spiderman 2 and is now the star of the upcoming dystopian film series Divergent is back in the news today after voicing a very honest opinion about the Twilight series. In a recent interview with Teen Vogue, Woodley referred to the central plot of the film series Twilight as "unhealthy," and "toxic," and expressed concern about the message the series is sending to adolescents.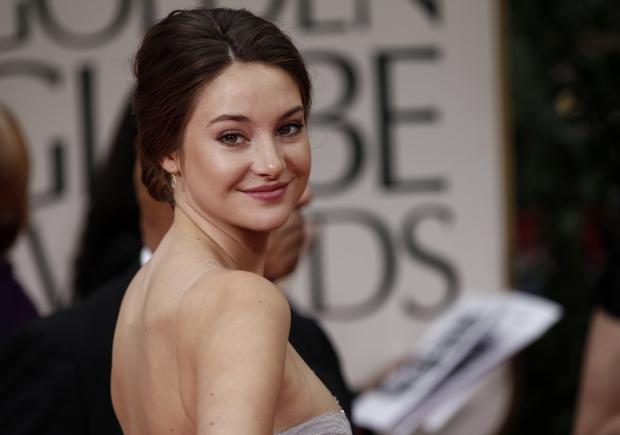 When weighing in on Twilight, which is often compared to Divergent since both series have their roots in young adult literature, Woodley told the magazine:
"Twilight, I'm sorry, is about a very unhealthy, toxic relationship. She falls in love with this guy and the second he leaves her, her life is over and she's going to kill herself! What message are we sending to young people? That is not going to help this world evolve."
Despite being only twenty-two, Woodley appears to have her heart, and her head, in the right place, especially when compared to other young stars in her age group (we're talking about you Miley and Beiber). Woodley sets quite the example for young girls coming to age in an era of sexualized and out of control youth. In her interview with Teen Vogue, Woodley also noted that she isn't boy crazy, and hasn't had a boyfriend in "over five years."
Earlier this month we also learned that she does not own a cell phone because she does not want to lose touch with the world, adding: "The more you get away from all the technological buzz, the more freedom you have." We're not yet convinced Woodley is the next Jennifer Lawrence, but she sure isn't going to be twerking with giant teddy bears anytime soon.
What are your thoughts about Shailene Woodley? Let us know in the comment section below.
Related Tags