300: Rise of an Empire tops the weekend box office
The sequel to the cult film 300 beats Mr. Peabody & Sherman to the top of box office charts.
Published Tue, Mar 11 2014 10:39 PM CDT
|
Updated Tue, Nov 3 2020 12:18 PM CST
This past weekend the WB film 300: Rise of an Empire made waves at the top of box office charts, bringing in a total domestic gross of $45,038,460, and a total worldwide gross of $132,838,460. The film is a sequel to the 2006 fantasy action film based on the highly popularized 1998 comic book series "300" by Frank Miller and Lynn Varley. Much like its successful predecessor, 300: Rise of an Empire is a dark, gritty, action-packed, historical fiction film that focuses on the Greek conflict with Persia.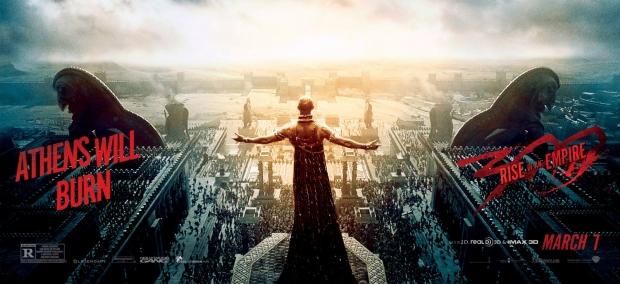 300: Rise of an Empire was written and produced by Zack Snyder, and is supposedly based off of a graphic novel by Frank Miller that is pending release. Frank Miller, the master of darkness in the comic book world, is responsible for the dark, brooding tone of the 300 movie franchise. The film features a populous cast of beautiful actresses like Eva Green and Lena Headey, and bulked-up actors like Sullivan Stapleton and Hans Matheson.
Earlier this month, as news outlets reigned in on the film with projections of its success or failure, it was reported that the beefed-up actors spent an astounding three to four hours a day weight-lifting in preparation for the film -with that much dedication, and a reported budget of $110 million, it would have been a shame to see the film flop. Thankfully, the film seems to be off to a strong start, holding the top box office position at over ten million above its nearest contender, Mr. Peabody & Sherman.
Despite its position in the box office, the fate of 300: Rise of an Empire is still up in the air. The initial buzz surrounding the film could die out quickly in the coming weeks as critics weigh in and fan reviews circulate. As of right now the film has a less than promising Rotten Tomatoes score of 43%, lower than the 77% of its box office competitor.
How do you think 300: Rise of an Empire will fair in the coming weeks? Will it stay strong, or will it fall flat? Let us know in the comments below.
Related Tags