9/11 attack to be shown in a new light, with footage from space
The 9/11 terrorist attacks will be shown in a totally different way, with footage captured from the International Space Station.

Published Fri, Mar 7 2014 4:57 AM CST
|
Updated Tue, Nov 3 2020 12:18 PM CST
The 9/11 attacks on the United States, and primarily New York City and the World Trade Center buildings was a world-changing event. But to see it taking place from space would've been a completely new angle, something that a British news channel will be revealing to the world in the coming weeks.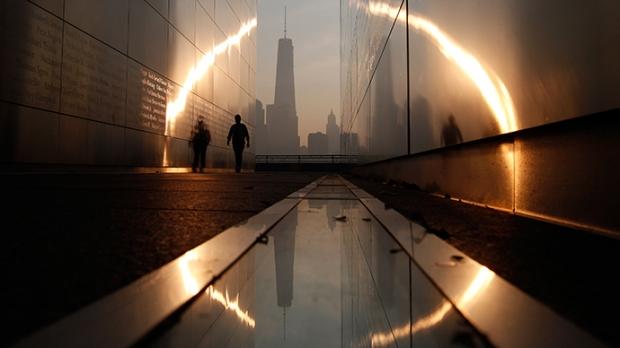 Channel 4, a public service TV station based in the UK, has announced it will show footage from September 11, 2001 that was captured from the International Space Station (ISS) by the only American on-board the ISS at the time, Frank Culbertson. Culbertson was notified that something had happened in New York, and was quick to work out that he would be passing over the city soon.
He told Space.com last year: "I zipped around the station until I found a window that would give me a view of New York City and grabbed the nearest camera. The smoke seemed to have an odd bloom to it at the base of the column that was streaming south of the city. After reading one of the news articles we just received, I believe we were looking at New York around the time of, or shortly after, the collapse of the second tower".
"I didn't know exactly what was happening, but I knew it was really bad because there was a big cloud of debris covering Manhattan", he continued, "That's when it really became painful because it was like seeing a wound in the side of your country, your family, your friends". Culbertson was friends with one of the pilots, Chic Burlingame, of American Airlines Flight 77, which was flown into the Pentagon in Washington DC.
Culbertson was sitting some 200 miles above the attack on America that day, capturing images that will be shown on March 16 during a documentary series focusing on the lives on astronauts. Tom Brisley, the Creative Director of the Channel 4 project, spoke with the Guardian and said: "Not every frame has been seen before, so every frame that was shot on that day is in the show".
Related Tags