Snow blower causes $450,000 in damage to Manhattan Apple Store
Apple's flagship store in Manhattan shatters accidentally by rock thrown from snow blower.
Published Wed, Jan 22 2014 2:08 PM CST
|
Updated Tue, Nov 3 2020 12:19 PM CST
Snow blowers, lawn mowers, and kids playing stick ball are the cause of thousands of window breaks every year, but a recent incident in New York City may be one of the most expensive rock through window accidents in history. During a recent routine snow removal pass by Manhattan's posh $6.7 million Apple Store, a rock was sent flying through the air, striking one of the stores massive panes of glass.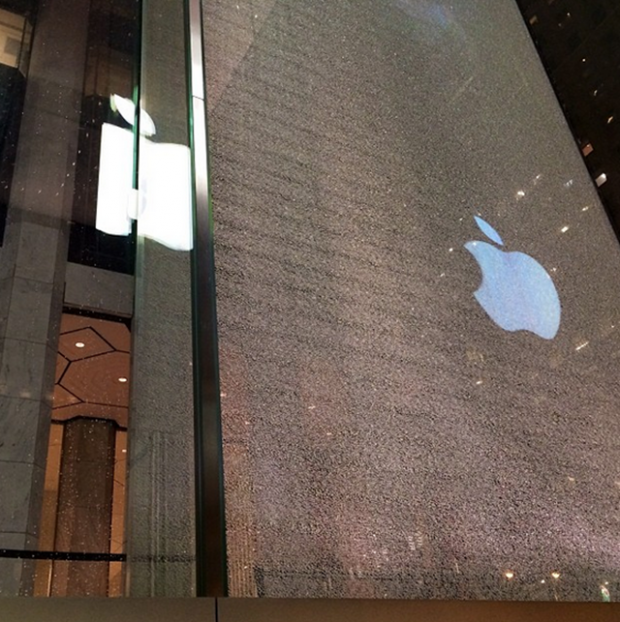 Apple says that the store will stay open despite the damage and I don't see why not as no one appears to be in danger as the glass looks to be coated with safety coatings preventing the glass shards from collapsing. Unfortunately for Apple, the single pane of glass is going to cost a whopping $450,000 to replace, which puts it at one of the most expensive window pane replacements in history. Below are some photos that New Yorker's have posted on Twitter of the damaged store.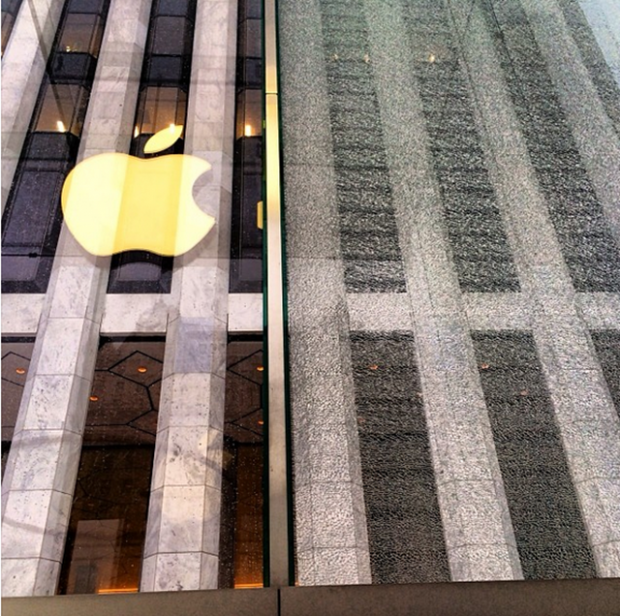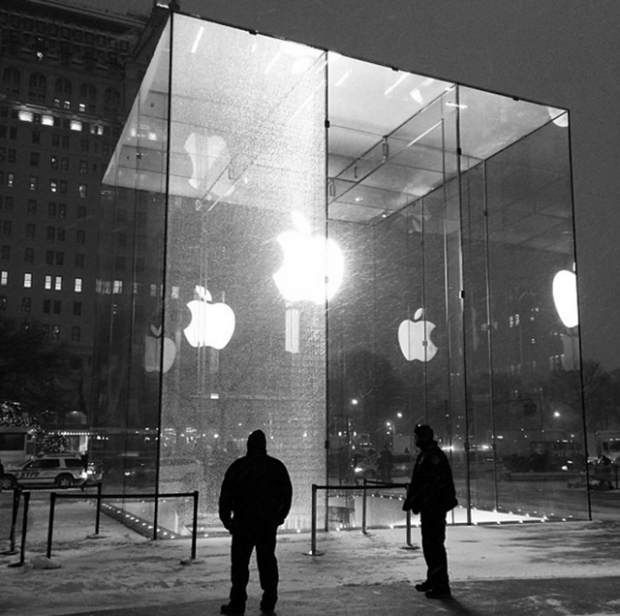 Related Tags