CES 2014 - 3D Printing was arguably the hottest category at this years Consumer Electronics Show, and we got the chance to stop by their booth on the show floor where XYZ Printing was showing off its sub $500 da Vinci 3D Printer. XYZ Printing is owned by the New Kinpo Group, a company that has been making normal printers for decades.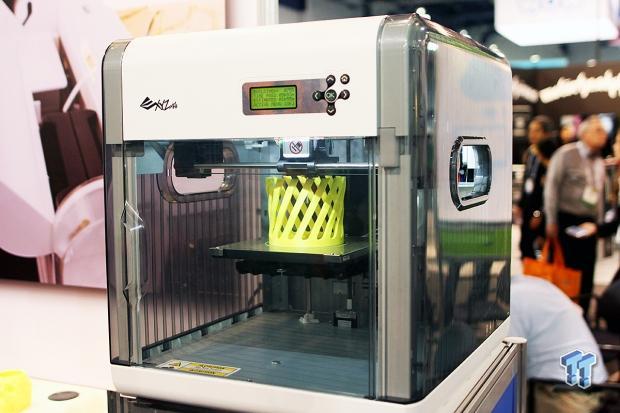 Pooling from its years of experience, XYZ Printing developed what can only be considered as one of the most refined consumer level 3D printers on the market today. The da Vinci's exterior is something that would look at home in anyone's workroom or office and would fit in alongside any other office machine. Furthermore, the da Vinci is fully enclosed which lends for a better build environment as well as acting as a safety barrier when the machine is running.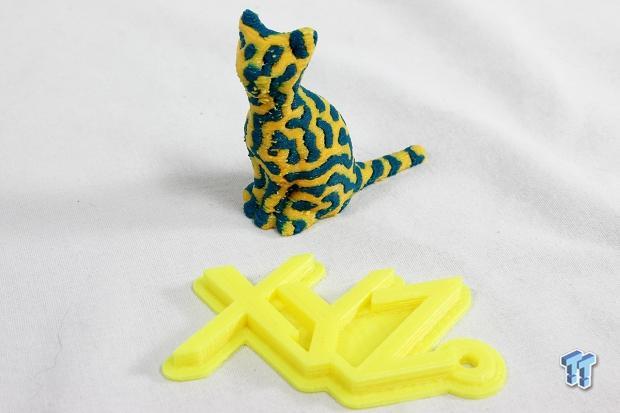 The da Vinci is a FDM-based printer and utilizes proprietary filament cartridges, which enable the company to provide consistent printing results and negates the issues with consumer supplied filament which might be of lower quality and cause issues. A build area of 7.8-inches cubed allow for large model creation, and is large enough for almost anything you need to print. XYZ has also built a "Cloud Database" which contains thousands of printable models, so users get a truly plug and play experience.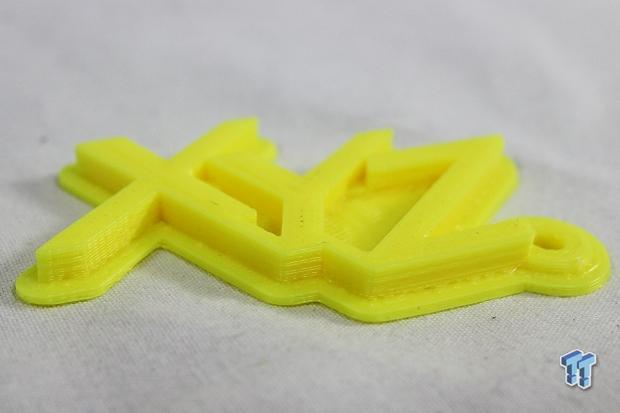 The company was also showing off its da Vinci 2.0 and 2.1 models which feature dual extrusion heads that allow the user to print multi-colored objects with ease. The build volume is a little smaller at 5.9-inches by 7.8-inches by 7.8-inches, but the ability to print in multiple colors makes this ok for me. The da Vinci 2.1 features a new LCD screen that allows for easier control of the machine away from the control PC. Each printer houses a .4mm nozzle and can print at resolutions up to 100 microns. Speed is capped at 150mm/second and 1.75mm PLA or ABS is utilized depending on model.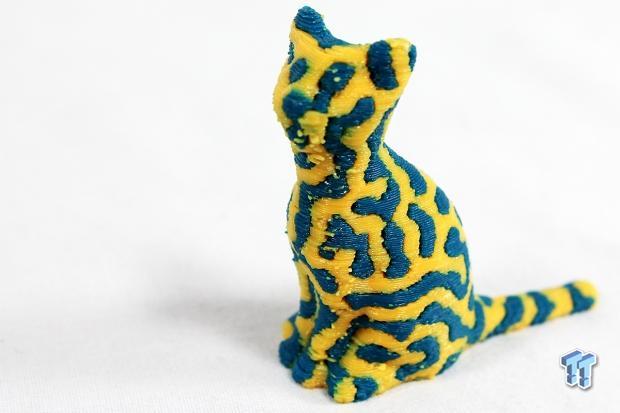 The da Vinci retails for just $499 with cartridge spools of filament costing below $30. Stay tuned to TweakTown for complete reviews on all three models later this year, as well as other XYZ Printing products.