Windows 9 will reportedly ship in 2015, codenamed 'Threshold'
Microsoft's codenamed 'Threshold' OS will be released as Windows 9 next year according to reports.

Published Sat, Jan 11 2014 6:56 PM CST
|
Updated Tue, Nov 3 2020 12:19 PM CST
We've heard about the Threshold a few times, but now we have Microsoft insider Paul Thurrott reporting that the software giant will unveil its new "Threshold" OS as Windows 9, which will be released next year.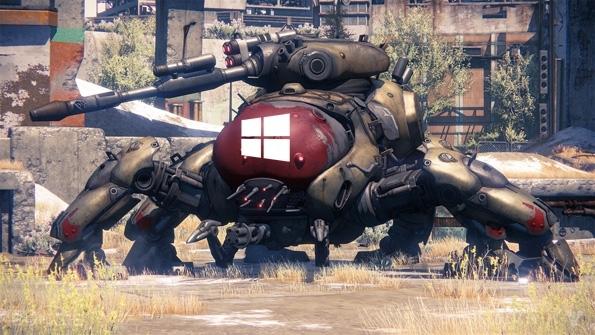 What will Windows 9 include? Well, Thurrott believes that we'll see Microsoft discuss its next-gen OS at its upcoming BUILD developer conference being held in April. Thurrott believes that Microsoft will shift away from the Windows 8 name after all of the problems associated with it, and will drop the Windows 8 branding in favor of Windows 9 - this could change, but right now this is what he believes will happen.
Thurrott also reports that development on Windows 9 will begin in late-April, with no build of it being teased or given out at the BUILD conference in April. He also reports that we should see something he is calling "Metro 2.0", that would be a major focus of Windows 9. He doesn't know what will be changed, but we should see the desktop be centered again, versus the company going all-touch as it did with Windows 8.
We should see three major milestones of Threshold before its public release, and an April 2015 release date for Windows 9. I do agree with Thurrott on most of this, but he does say something that mirrors my exact thoughts: "And though Microsoft will always be able to claim that Windows 9 wouldn't have been possible without the important foundational work they had done first with Windows 8-just as was the case with Windows 7 and Windows Vista-there's no way to sugarcoat this. Windows 8 has set back Microsoft, and Windows, by years, and possibly for good."
I think that Microsoft really effed up with Windows 8, so much so that many people I know don't even bother with it - myself, I haven't purchased Windows 8 yet as Windows 7 does everything I need. Microsoft really should've made PC gamers feel some love with the new Windows, providing some true next-gen goodness for gaming, with something like DirectX 12 and a focus on PC games. Instead, the company pushed far more resources into competing with Apple with Windows 8, and even more resources into Xbox.
Related Tags