DisplayLink continues to impress, showing off some great tech at CES
DisplayLink showed off several devices and concepts at CES 2014.

Published Sat, Jan 11 2014 1:50 AM CST
|
Updated Tue, Nov 3 2020 12:19 PM CST
CES 2014 - Even though I wasn't at CES 2014, I kept in touch with DisplayLink's Director of Marketing, Andy Davis, all the way from my house in Australia, where he bought me up to speed on some of the technologies his company was showing off at CES 2014.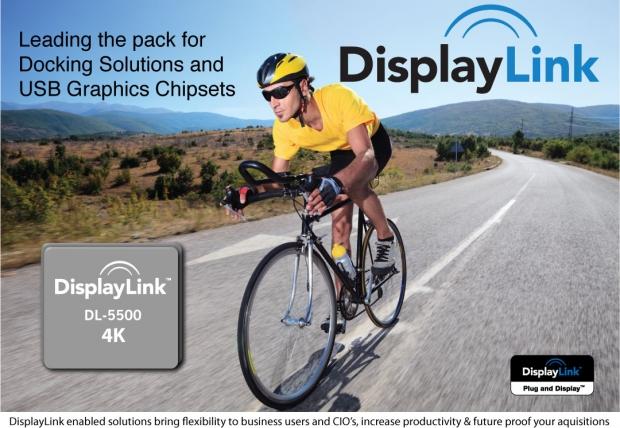 One of the more important things Displaylink showed off was its new DL-3950 USB 3.0 docking chipset. The new chipset contains fully integrated dual-head video, which can support two full 2560x1600 displays. Not only that, but we also have Gigabit Ethernet, 5.1-channel sound, and DisplayLink's magic: dynamic compression.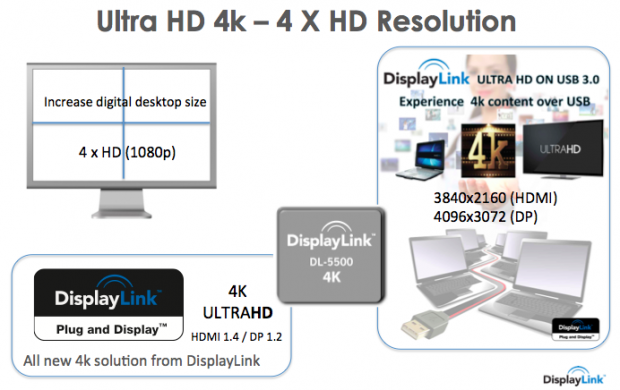 DisplayLink also unveiled its new DL-5000 family of chips, with the DL-5500 launching at CES 2014. The DL-5500 allows users with existing DisplayLink-enabled setups to add a 4K monitor to their setup. This helps immensely going into the future, with 4K being a massive dot point of this year's CES. DisplayLink can run this technology over USB 2.0, which goes to show just how impressive its technology really is.
The company's close ally in the display wars is Dell, which was showing off its new Dell Monitor Stand with USB 3.0 Dock (MKS14). This new dock offers USB 3.0, and is capable of hot plugging a 27-inch display to its VESA mount. We have DisplayPort, USB, SD card support, audio and GbE - everything but the kitchen sink, basically. Dell has also provided users with the ability to charge their XPS and Latitude notebooks through a second power cable, which frees up your laptop charger - meaning you can keep it in your travel bag, so that you're always ready to go.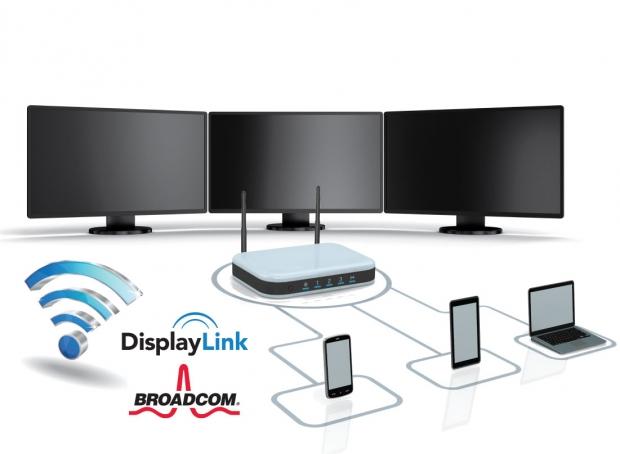 If you're one of those people who has Wi-Fi beaming through your house or office, DisplayLink have you covered with its work with Broadcom, and its Wi-Fi 802.11ac wireless dock. The standard Displaylink USB 3.0 docking station can connect to a Linksys router, which runs Broadcom's high-end Wi-Fi tech, and something that DisplayLink calls "special sauce" software, which enables DisplayLink to wirelessly utilize standard Wi-Fi to expand two Full HD display and Ethernet... all over the 802.11ac Wi-Fi - impressive, huh!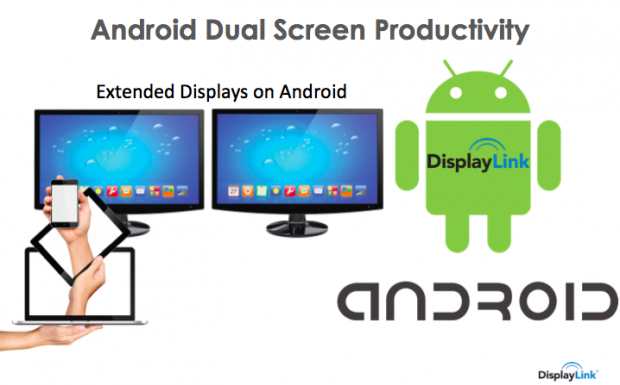 For Android lovers like myself, DisplayLink haven't left us in the dark. The company showed off some truly impressive tech at CES 2014, by using a single USB cable which was driving a Full HD display, not just cloning it. This provides Android users with a true multi-tasking option, enabling multiple displays from a single USB cable. A second connection was shown off, to a further extended display, which allows users to control the phone, looking at what applications are on the screen, while interacting with a second app on the Full HD display - all thanks to DisplayLink's impressive tech.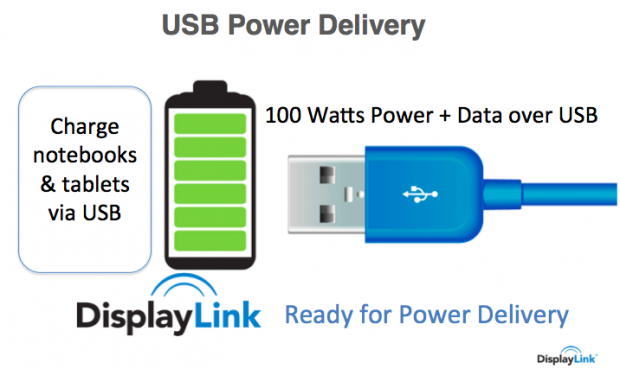 Lastly, DisplayLink was showing off an impressive USB Power Delivery system which uses the latest chips from ROHM, integrating graphics and docking chips from DisplayLink. This technology saw a mind-blowing 100W of power delivery from a USB cable, which is just hands-down impressive. I can't wait to get my hands on a bunch of this tech!
Related Tags