CES 2014 - Seagate displayed a reference tablet design that capitalizes on the new 5mm HDD design and houses a 500GB HDD. Currently, 5mm-thick HDD's only come in the typical platter design, but common sense dictates that soon we will see 5mm SSHD's, which provide SSD-like performance but HDD capacity. Seagate also displayed a new laptop and convertible with an HDD in the keyboard.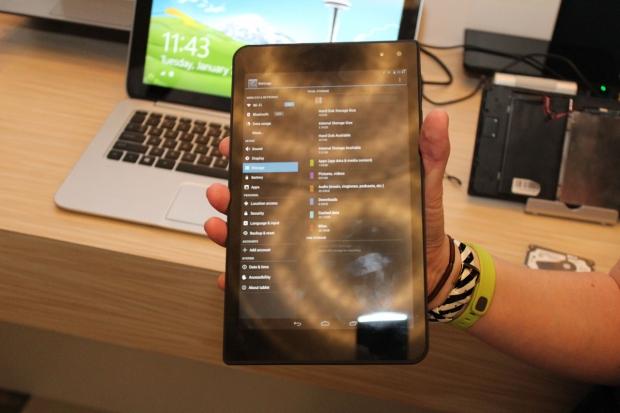 The tablet design has a large screen, and runs Androids latest OS. This reference design is suprsingly light, considering there is an HDD inside. The design will allow manufacturers a quicker time to market with this flavor of tablet.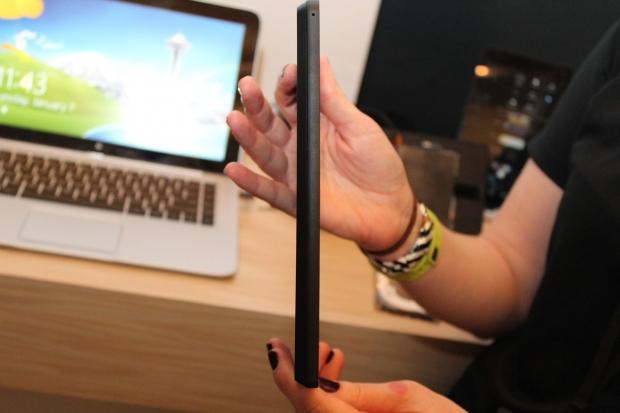 Of course, the resulting design is somewhat thicker than tablets currently on the market, but can come at a cheaper price point with a tremendous amount of capacity. As the process and design matures we expect to see this slimmed down considerably.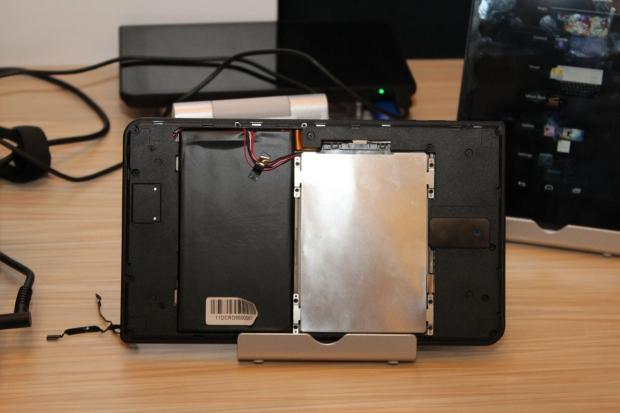 The rear of the tablet can be seen with the casing removed, and we can see the battery and drive nestled in the case.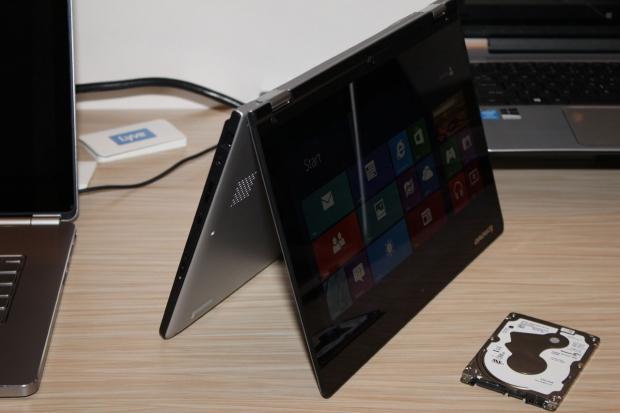 The Yoga is a convertible ultrabook that can be used as a tablet or laptop, and the design is enabled by thin 5mm HDD's.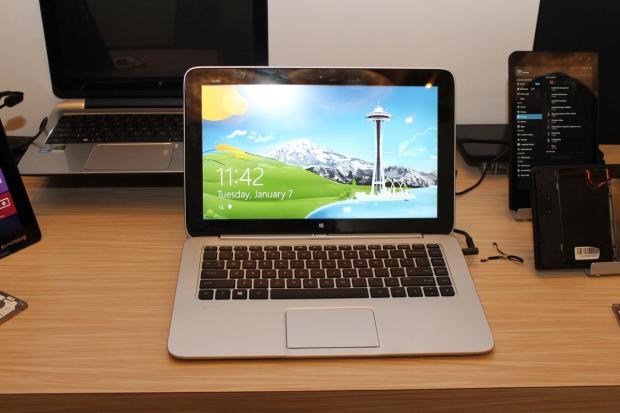 This design has a tablet that houses the typical small amount of flash memory, but when mated with the docking bay the tablet has access to 500GB of storage from an HDD inside of the base.