As with every new piece of consumer technology that comes across its doorstep, iFixit has once again posted a spectacular teardown of one of the hottest products in tech at the moment. Today the company released the worlds first teardown of a Steam Machine from Valve.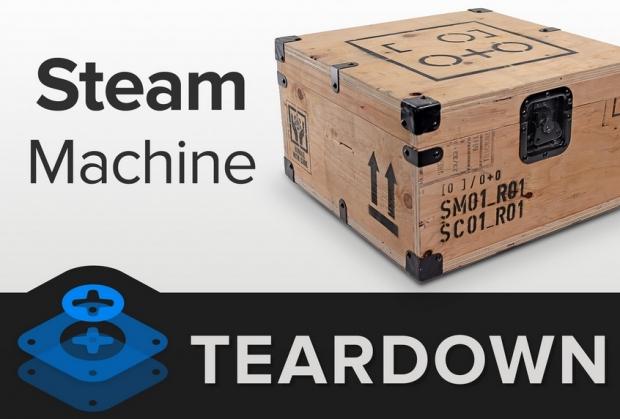 Valves Steam Machine's are nothing more than full blown desktop PCs that have been packed in a very small package, so many of you have performed essentially the same thing when building your new PC. iFixit does make the process look very cool though. iFixit says that the Steam Machines are easily repairable and as such, granted the device a repairibility score of 9 out of 10, something almost unheard of in today's tech world.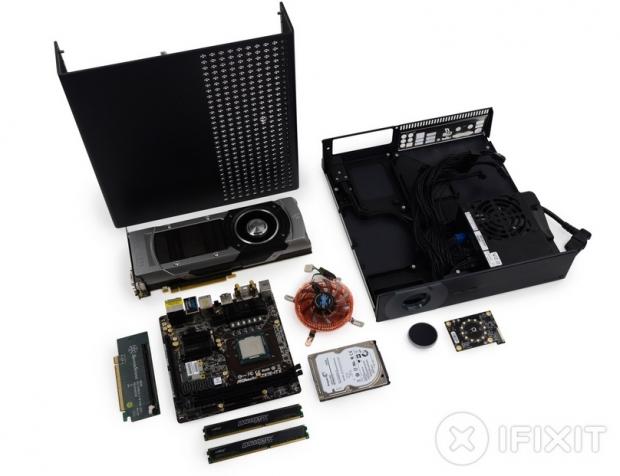 iFixit gave Valve the best award for packaging ever, as the Steam Box arrives in a wooden crate themed like you would see in a video game. They also have the Steam Controller high marks for its wealth of buttons, and unique touchpads. They did make note of the unique SATA and power cable configuration, and noted the 1TB Seagate SSD that has been installed. The unit they tested featured a ZOTAC GeForce GTX 780, and housed 8GB of Crucial Ballistix RAM. A Silverstone 450W PSU rounded things out.