Oculus secures $75 million more in funding, new Rift on the way
Oculus VR receives $75 million more in funding, teases a new Rift headset for CES 2014.

Published Fri, Dec 13 2013 10:29 PM CST
|
Updated Tue, Nov 3 2020 12:19 PM CST
Oculus VR has just secured itself $75 million in Series B funding, with a new lead investor: Andreessen Horowitz. Marc Andreessen is now stepping up to the Oculus board, as well as his partner, Chris Dixon.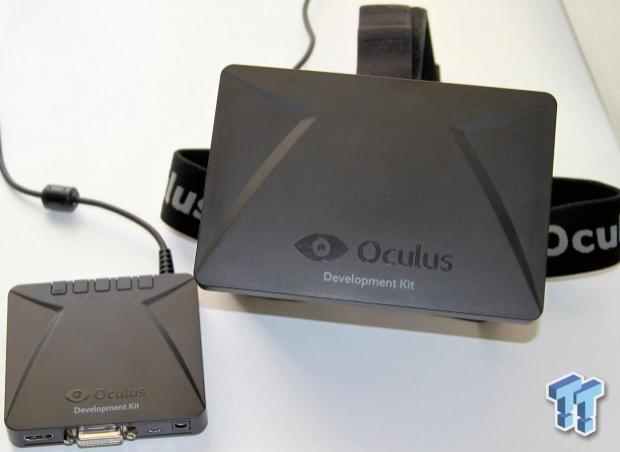 What coerced them into investing into virtual reality? Well, Oculus has shown off a new Rift headset, which is said to have solved a lot of the problems that the original Rift headset included. What Andreeseen and Dixon saw, is what the world will see at CES 2014 in just a few weeks time: a brand-new Rift headset, which has a higher resolution, lower latency, and takes away the motion blue of the original Developer Kit.
Over the past year, Oculus has seen John Carmack of id Software, Doom and Quake fame join the team as its Chief Technology Officer, and now this additional funding, virtual reality is ready to be propelled into the hands of consumers across the world in 2014.
Palmer Luckey, Oculus VR's founder and VR genius, has said: "[Full positional tracking is] one of the things that's really going to help with the motion sicknes. Right now we're basically faking head translation ... it only really works if you sit in a chair, hold your back completely still, and just move your neck around. You never have a mismatch between what you're doing in real life and what our sensors think you're doing."
Better yet, it looks like Rift won't just be a device that requires something to drive it, with Luckey stating: "The long-term goal is for the Rift to have some brains of its own." Carmack is working on pulling the Oculus experience over to Android, by building out the Android SDK, so we should eventually see a standalone Oculus Rift, powered by Google's mobile OS.
I've said it before, and I'll say it again: virtual reality, and more precisely, Oculus VR is the future.
Related Tags