This morning, Instagram unveiled a newly added feature to its service that will allow users to directly share images and videos with specific friends via Facebook messaging and text messaging. Dubbed Instagram Direct, the new feature allows users to share images with friends directly in real-time and see likes, and comments instantly.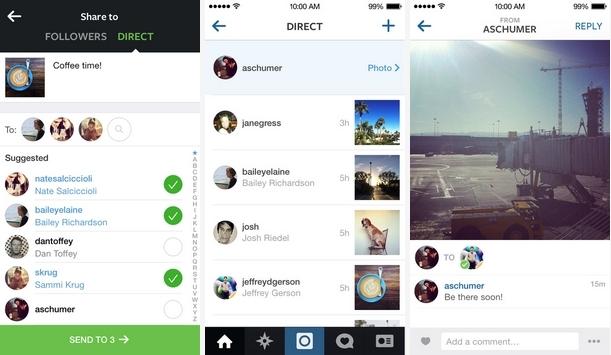 Instagram Direct has a few safety measures in place as well, with the most prevalent being a notification when someone you are not following sends you an image or video. The app will let you chose if you want to see this image or video, and if you decide not to, then you simply decline and the invitation goes away.
"As we've grown, Instagram has evolved not only into a community of photographers, but also into a means of visual communication. From a photo of your daily coffee to a sunrise shared from the top of a mountain hike, every Instagram moment contains something you find special-something you broadcast to your followers when you tap share," Instagram said in its official release. "There are, however, moments in our lives that we want to share, but that will be the most relevant only to a smaller group of people-an inside joke between friends captured on the go, a special family moment or even just one more photo of your new puppy. Instagram Direct helps you share these moments."