Back on October 14th TweakTown first heard a rumor that OCZ was entertaining an offer from Toshiba acquire the company. This was a big deal as OCZ's CEO had recently announced that his company had been having issues acquiring NAND flash modules to build its SSDs. The company had also just posted some very bad losses for Q3 2013, and everything looked ripe for Toshiba to pick up the company for a song.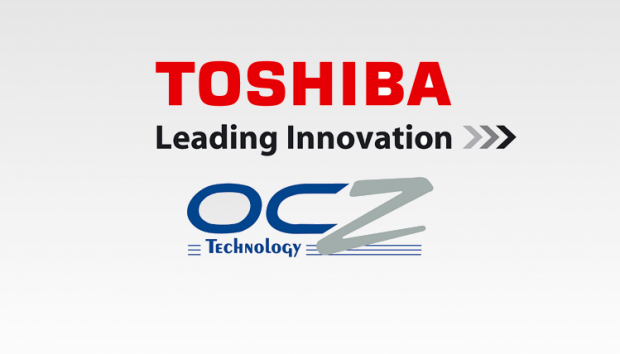 Soon after, the rumors died down and we mostly thought that they had been just that, Rumors. Fast forward a few weeks and on November 4th, I broke a developing story about Toshiba's stock falling by more than 22-percent in just hours after the market opened. I reached out to OCZ to which a reply never came. By the end of the day, the stock had fallen by more than 30-percent to just $0.65 per share, a 52-week low. Upon opening the next day, OCZ saw its stock fall another 30-percent to $0.44 per share.
By November 9th, OCZ's stock was back up to $0.85 per share which was widely attributed to the release of the new SSD that was seeing great reviews across the web including TweakTown. Ten days later on November 19th, TweakTown received word that OCZ had laid off 15-percent of its workforce in an effort to ease its massive $2 million per month cash burn. It appeared as if the SSD manufacturer was attempting to dig itself out of the deep hole it had fallen into. At this point the company's stock had leveled off at around $0.70 per share.
That brings us to this morning. When the opening bell sounded at the exchange, OCZ's stock was left standing in the starting gate, and word began to spread that its stock had been suspended from trading. No one knew exactly why and after TweakTown broke the story we began to receive rumors from sources who wish to remain anonymous. I began working these sources and piecing together the story.
At the moment, it had appeared that Toshiba had swooped in silently over the past few weeks and struck a deal to acquire the company as a whole. I received information that the official announcement would be made on Friday Nov 29th. Just minutes before I was set to break the news, an official email came in from OCZ announcing that it has plans to file bankruptcy pending an offer being finalized from Toshiba to buy the company's assets. This made sense as it would land Toshiba a much needed flash controller, as well as some new distribution channels. OCZ would retain its name, debut and other non flash-related assets.
Shortly after the announcement, OCZ's stock resumed trading and within a few seconds of opening, managed to drop by more than 75-percent. This was the moment that OCZ could officially be declared dead. At the time of this writing, OCZ is still trading at $0.17 per share which can be attributed to some stock holders betting on Toshiba not acquiring the assets and US courts declaring that OCZ is not a candidate for bankruptcy and would need to find a way to pay off its debts. Toshiba will most likely sign off on the acquisition, and OCZ will quickly close for business. Stay tuned to TweakTown for any further news on today's events regarding OCZ and Toshiba.
My full coverage of the entire saga can be found at the links below.
https://www.tweaktown.com/news/33440/rumortt-toshiba-considering-buying-ocz-s-consumer-division/index.html
https://www.tweaktown.com/news/33719/ocz-stock-tanking-down-22-today-already-trading-below-0-90/index.html
https://www.tweaktown.com/news/33726/ocz-stock-rebounds-slightly-before-falling-again-as-markets-close/index.html
https://www.tweaktown.com/news/33743/ocz-stands-idle-as-its-stock-tanks-for-the-second-day-in-a-row/index.html
https://www.tweaktown.com/news/33802/Twitter-shares-down-4-percent-on-day-2-ocz-back-up-to-0-85/index.html
https://www.tweaktown.com/news/33883/tweaktown-weekly-podcast-beta-show-007-ocz-Twitter-bf4-more/index.html
https://www.tweaktown.com/news/33987/rumortt-ocz-s-ship-beginning-to-sink-lays-off-15-percent-of-staff/index.html
https://www.tweaktown.com/news/34161/breakingtt-trading-suspended-on-ocz-stock-price-frozen-at-0-63/index.html
https://www.tweaktown.com/news/34163/toshiba-aquires-ocz-assets-official-announcement-friday/index.html
https://www.tweaktown.com/news/34165/ocz-s-stock-opens-back-up-for-trading-down-74-percent-in-minutes/index.html
UPDATE: OCZ has closed the day at $0.17 per share.