Apple's Maps app has been plagued with issues since its release, and has often been unfairly compared to Google Maps, which has a development head start of over a decade. Unfortunately, many of the errors Apple Maps has been experiencing are quite fundamental and not simply a misnamed road or missing imagery.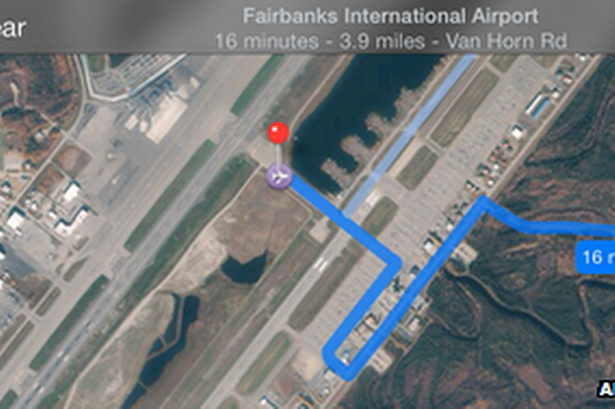 A recent error has popped up that involves the Fairbanks International Airport located in Fairbanks, Alaska. The airport has reported several incidents where iPhone users were using Apple Maps to navigate around the airport and wound up driving on a taxiway and then across an active runway.
"We asked them to disable the map for Fairbanks until they could correct it, thinking it would be better to have nothing show up than to take the chance that one more person would do this," said Melissa Osborn, chief of operations at the airport.
The airport has asked Apple to disable navigation leading to the airport until it has been fixed, and has even had to take the extreme measures of erecting barricades that prevent people from driving onto the runway. Apple said that the problem will be fixed by Wednesday. Just for fun, when you navigate to the airport using Google Maps, you are directed around the airport and to the correct driveway.