Q&A with Omate, and its Kickstarter-funded TrueSmart 'Smartwatch 2.0'
We catch up with Omate and ask a few questions about its upcoming TrueSmart 'Smartwatch 2.0'

Published Thu, Sep 12 2013 6:43 PM CDT
|
Updated Tue, Nov 3 2020 12:20 PM CST
Omate seems to be doing quite well on Kickstarter for its TrueSmart smartwatch, requiring $100,000 of funding. But, Omate has hit a home run with its 'Smartwatch 2.0' pulling in (at the time of writing) $744,499 of funding with 7 days left to go.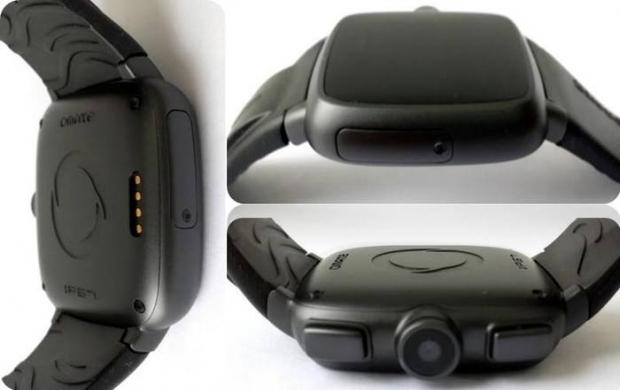 We thought we'd get in contact with them and ask them a few questions about its upcoming 3G-capable TrueSmart device.
Q: Who is Omate?
A: Omate stands for
Outdoor mate: Purposely designed to accompany you on outdoor activities - especially in wet environments like swimming, surfing or mountain biking - keeps you connected and gives access to calls, notifications and your favorite sporting apps.

Office mate: No need to pull your phone out during that office meeting to check if you got that email or call you were waiting for.

Omate consists of a global team of experts designing and developing mobile telecommunications products and consumer electronics. Omate is founded and led by CEO Laurent Le Pen, the team is spread across 8 countries: USA, Canada, France, Finland, Netherlands, Singapore, Hong Kong and China. Laurent is a respected member of the mobile telecommunications industry holding positions including Co-Founder IMPC (International Mobile Phone Congress) and Founder/Leader of 14,000 member strong Mobile Phone Design Group.
The team started developing the Smartwatch 2.0 concept over a year ago in 2012. The intention was to make a leap into a new generation of Smartwatches, rather than making incremental improvements to existing ones. And now, at this point, when we look at the competitors in the market including recently announced ones, it seems we are the only ones interested in leaping ahead. A simple comparison chart shows how much different we dare to be compared to others in the Smartwatches area. The others seem to be satisfied with incremental one-ups. The only one? We find it strange, almost amusing, but so true.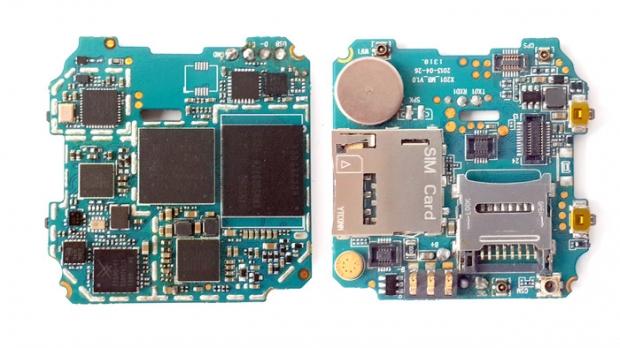 You might have seen or will see our technology licensed into other companies/brands products (quite a few have contacted us already since we launched on Kickstarter). This TrueSmart Kickstarter is our chance to design and create a product according to our ideas, our concepts. We are a team with the right balance between knowledge, know-how and expertise. If it weren't for Kickstarter we would probably still be developing products for other companies. You can see in addition to having good specs we also believe in the total experience - everything about the TrueSmart is about being a watch (the size, the Sapphire glass) and Apps (having more memory for Apps, Google Play). We believe this is a strong interpretation of what a Smartwatch should be. Up till now it seems that we're the only company to see it this way and we are very glad to be sharing this vision with everyone here. Kickstarter has given us the platform to pursue our dreams - the TrueSmart - many thanks to everyone supporting this campaign.
Q: What is the TrueSmart?
A: The TrueSmart is a water-resistant Smartwatch 2.0 that works as a companion to your smartphone, as well as independently with its own simcard, keeping you connected with or without your phone. You can pair it with your smartphone and it becomes an accessory to your phone. You can put a MicroSIM card in it and TrueSmart becomes a standalone phone on your wrist. The design intention of TrueSmart is not to replace the everyday use of your smartphone, however in some cases your smartphone may be in the way and you'd be better off wearing it on your wrist. The true intention is to extend beyond your smartphone, following you wherever you may go, even to places you won't think of bringing your smartphone. The TrueSmart design concept is intentionally kept strictly to a watch format - a 45x45mm watch that is slightly larger than a dress watch and smaller than a sports watch. The TrueSmart real watch design (rather than a "wrist device" design) means it's a watch form you are familiar with already, great for active wear, also suits office wear, and you can shower, swim, snorkel and sleep with it.
Q: What are some of the killer features of the TrueSmart?
World's First Smartwatch 2.0 with Sapphire Crystal Glass (the most premium scratch proof material used by luxury watchmakers)

World's First Water-Resistant Standalone AND Companion Smartwatch 2.0

World's First Smartwatch 2.0 with Ultra-Sensitive Touchscreen (most accurate touches and usable with gloves)

World's First Smartwatch 2.0 with Dual Core Processor, newest 28nm ultra-low power

Full Android 4.2.2, meaning all the apps on Google Play app store will be available to you! Even ships rooted when you choose Developers Package
We've created a beast, haven't seen anything like it yet, even from recent announcements by others. Here's the world's smallest phone and messaging watch you can swim with, even takes photos and 720P videos!
Q: When can we expect to buy TrueSmart and for how much?
A: TrueSmart is now exclusively available via our KICKSTARTER campaign which closes on 20 September so if you haven't already, hurry up and snatch one! $199 for the Standard 512MB/4GB and $249 for the Extreme 1GB/8GB models. Both are expandable with MicroSD cards. Shipments start from October - but alas October batch is sold out, November and December batches are still available.
Q: What devices will it work with?
A: You can use the TrueSmart with all smartphones and tablets, so you are not tied to a particular model or a particular platform like some other companies products. You can also use Bluetooth devices with the TrueSmart - example Bluetooth headsets, Bluetooth Speakers, Bluetooth Heartrate Monitors etc. Also Wi-Fi devices like Wi-Fi Speakers work perfectly too.
Q: What do you think of your competitors in Samsung with its Galaxy Gear, and the unannounced Apple iWatch?
A: We're a bit disappointed that the Galaxy Gear seems to be only a minor improvement over the old generation of Smartwatch 1.0 available in the market but at a much higher price point. We had expected them to be better than that. Plus the fact that it will only work with very limited (one or two) models of their products is just strange to us - seems to be more of an accessory to sell more phones and tablets rather than a Smartwatch. The iWatch has more rumors than actual news, we are watching it too. Hope for everyone's sake that, it will not be like the iPhone 5 where the actual product looks absolutely nothing like the concept rumors.

Q: Do you think the smartwatch industry is going to truly take off in 2014?
A: Absolutely. The Smartwatch is not a product defined top-down by the big brands, unlike Blu-ray or 3D TV. Smartwatch is a product grown bottom-up from the users, more like MP3 and Streaming. So we absolutely understand why the big brands are having difficulties understanding Smartwatches. The demand by users for Smartwatches is very strong. Take a look at our TrueSmart community across social media - it's very vibrant and full of usage scenarios. Very normal scenarios, nothing niche about it: The professional chef who would benefit from TrueSmart on his wrist; the jogger who doesn't know where to put a smartphone but would so conveniently have a TrueSmart on his wrist; the mother with her infant in her arms... all very normal and everyday people. That's why TrueSmart is designed to be more than a tech toy, a familiar watch feel to for the everyday people, the very normal everyday life.
Q: Is Omate thinking of moving into other wearable devices, such as a HMD like Google Glass?
A: Definitely, Omate is positioned as a wearable technology company. The TrueSmart Smartwatch 2.0 is the best and most wanted piece of wearable technology by users, that's why we chose to launch Omate with TrueSmart. Interesting to mention Google Glass - the TrueSmart is actually a perfect companion for Google Glass. The GSM/3G connection and GPS that TrueSmart has which the Google Glass needs makes them a perfect a pair. Eventually different wearables would work together each with its own specialty. That's when technology fades into the background and your life becomes the foreground again. The minituarized technology that Omate has developed forms a platform for several wearable products, especially now that the Omate has achieved a boom kickstart with support from such an amazing community. You'll certainly hear from us soon again.
We'd like to thank Omate for taking time out of its very busy schedule just a week out from its Kickstarter finishing to answer some questions for us. If there's anything you'd like to know about the TrueSmart, let us know in the comments and we'll pass it on.
Related Tags