Imagine the convenience of having a laptop that boasted 10 hours of battery life, yet only requires two hours in the sun to fully recharge. Sounds pretty nice, doesn't it? Well that fantasy is now a reality thanks to a Canadian company called WeWi Telecommunications and their revolutionary Ubuntu-based laptop dubbed the SOL. The laptop was designed with developing countries in mind where one may need computational power, but reliable grid-based electricity is something of a scarcity.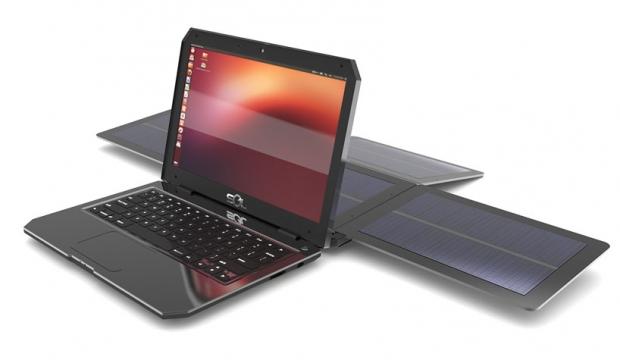 The SOL will feature a dual-core Intel Atom D2500 clocked at 1.86GHz with built-in Intel GMA 3600 graphics. 2GB stock or 4GB of RAM is optionally available alongside a 320 GB Seagate HDD. A 1366 x 786 pixel, 13.3-inch WXGA display is featured with a 3-megapixel webcam. Audio is headed up by a Realtek ALC661 HD chip with two built-in speakers and a built-in microphone.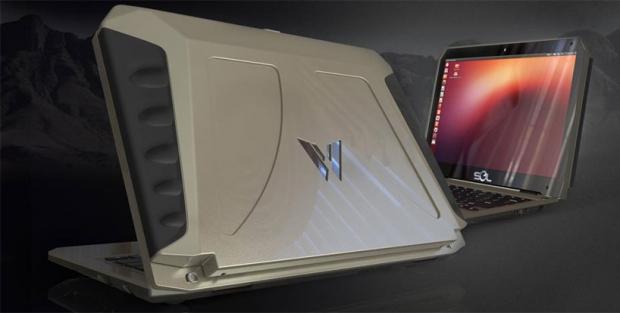 Connectivity is headed up by three USB 3.0 ports and an HDMI port. 10/100 LAN and 802.11 b,g,n Wi-Fi is present alongside 3G/4G World Multimode LTE and Bluetooth 4.0. A headphone jack and an SD card reader round out the features. The SOL features fold-out solar panels on the back of the screen which allow the device to charge up in just two hours after spending a full 10 hours powered on. Expected to retail for around $300, more info is expected in a few days pending a company announcement.