It's no secret that Apple and Microsoft both want to become king of the content delivery world. With Apple pushing Apple TV and Microsoft building its next-gen console, the Xbox One, around the home theatre experience, it is very clear that the next few years will be all about who can capitalize on this new and emerging market.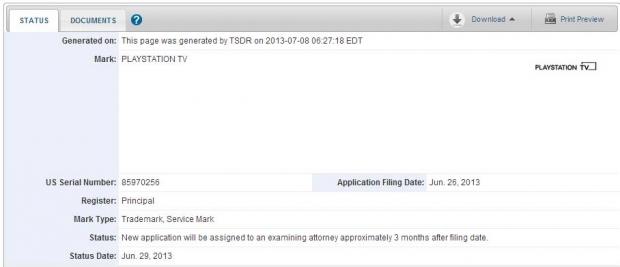 This morning, it appears that Sony has plans to toss its own hat into the content delivery market with its upcoming Playstation 4. We are learning that Sony has officially re-trademarked a new brand named "Playstation TV." This could mean that the PS4 will have similar functionality to the Xbox One or it could mean that Sony is just scooping up anything related to its IP in the event that it wants to head down that road in the future.
Additionally, this trademark is nothing new as Sony has actually held it since 2006, but let it expire earlier this year. Whether or not the lapse in ownership was intentional is still up in the air, but we are sure that Sony is planning something along the lines of content delivery.