Edward Snowden gets slapped with criminal charges by the US government - freedom, what's that?
Edward Snowden is now facing criminal charges for NSA PRISM leaks.

Published Fri, Jun 21 2013 11:27 PM CDT
|
Updated Tue, Nov 3 2020 12:22 PM CST
We all know that you can't just talk about the secret programs the United States government and their multiple tentacles like the NSA run, such as PRISM, and if you do you face criminal charges and are branded with the word 'espionage'.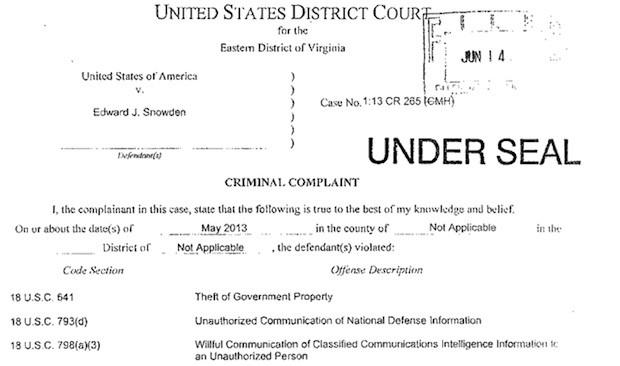 Edward Snowden talked of NSA's top-secret PRISM program, and is now facing charges that include Theft of Government Property, Unauthorized Communications on National Defense Information and "Willful Communication of Classified Information to an Unauthorized Person." My question is, if he is being charged - is this the United States government's way of admitting the system is there? Is now the time for the United States citizens to stand up to the government?
We've seen Bradley Manning thrown away in a hole somewhere, Julian Assange hiding out in another country, Kim Dotcom with multiple hits against him and now Edward Snowden. It seems if you come forth with a nugget of information that they don't want the general public to see, they'll build a case against you with everything they've got. The papers say that the US government has asked Hong Kon to detain Snowden Let's all hope Snowden makes it out of this and the Chinese government don't get on their knees to the Obama administration.
Related Tags