Computex Taipei 2013 - Having found ourselves already impressed with the upcoming ASRock Z87 OC Formula/AC we today got a chance to test one of the features that we really wouldn't get to test ourselves. While not something that we would really make use of as we deal with just standard cooling setups. The new Waterproof by Conformal Coating is a really cool feature that protects the board from moisture when it comes to the most extreme overclocking.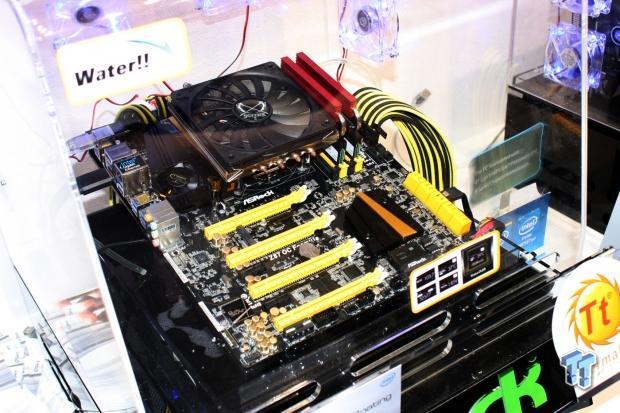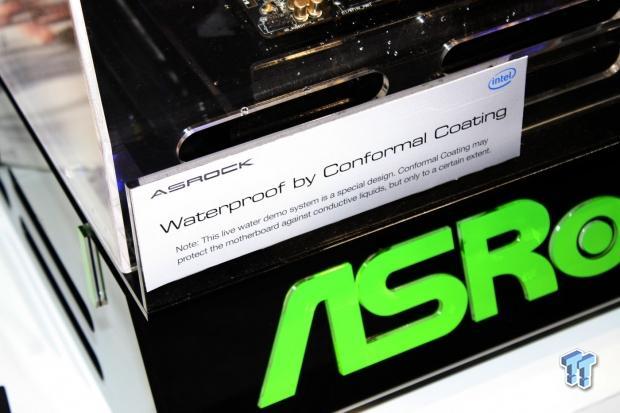 While we were actually at the event today we heard from an overclocker that a couple of boards had died today due to the humidity in the air. When the benchmarking was finished the board was just dripping in water. Thanks to this new feature from ASRock it's really something overclockers won't have to worry about.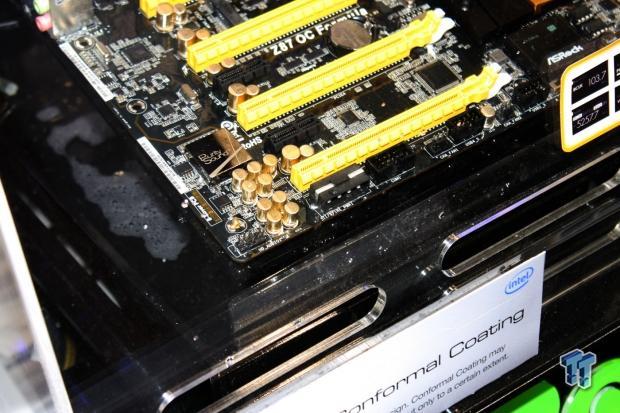 They had on display the board running with water running down it. Above they had a video showing the process of how it's done. Speaking to ASRock they told us just five motherboards can be coated an hour so as you can imagine it's not a quick and easy process. It's great to see ASRock mixing it up, though, and offering us something different.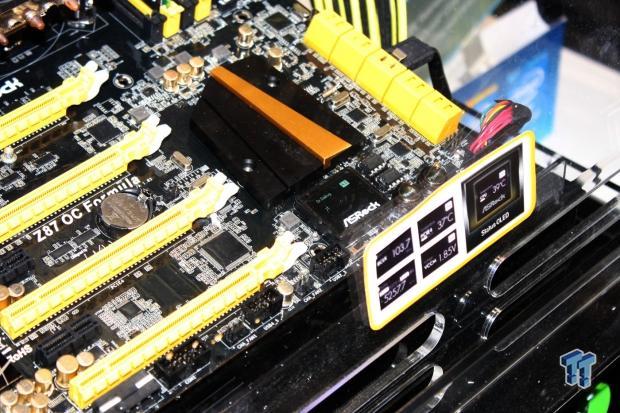 Just quickly before we finish, though, another cool feature that we saw is the new OLED display that gives us a read out of important information and error codes. It's really a huge step up from the normal LED Debug meters.