Computex Taipei 2013 - Lian Li has just unveiled a new massive case to its PC-D lineup. The PC-D600 is the little brother to the company's PC-D800 and is designed to house E-ATX motherboards.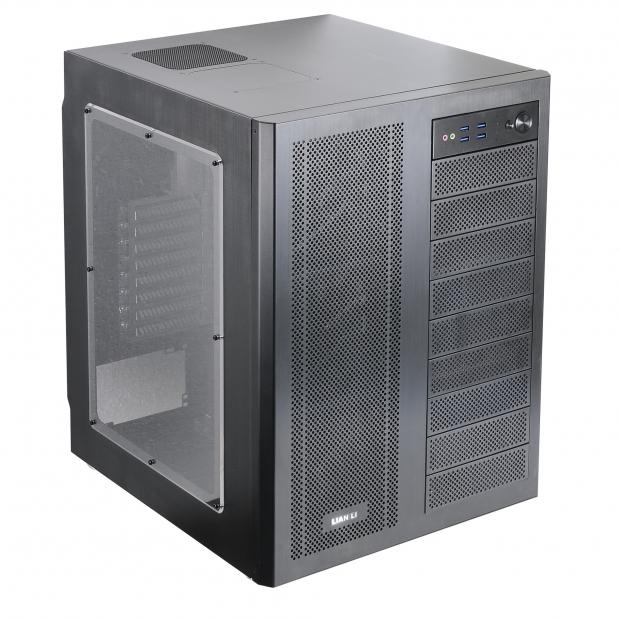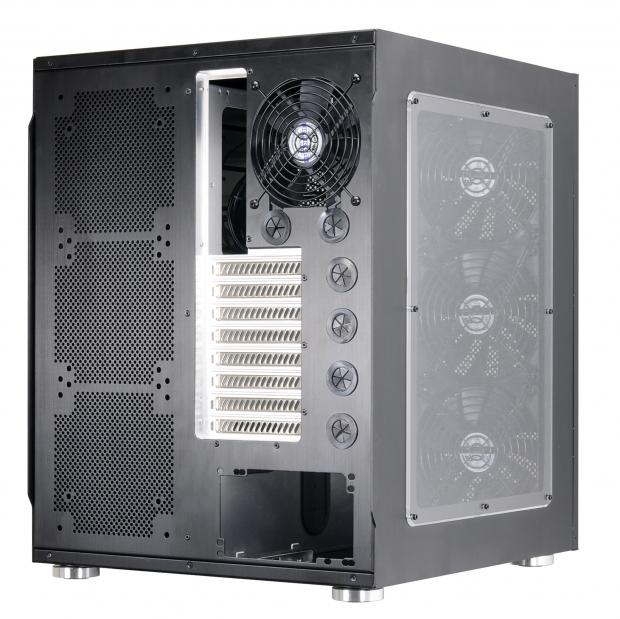 Featuring enough room for nine 5.25-inch optical drives, seven 3.5-inch hard drives, and an additional six 2.5-inch solid state drives, the D600 is a formidable contender and anyone needing a chassis for a small home server or just massive amounts of storage.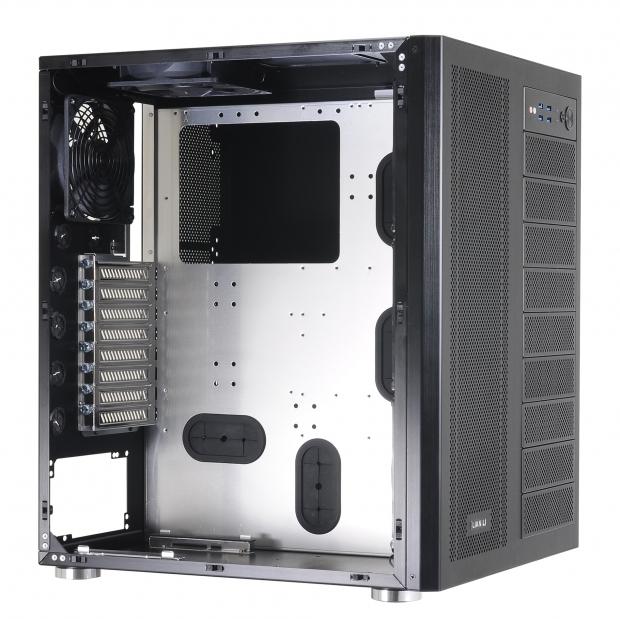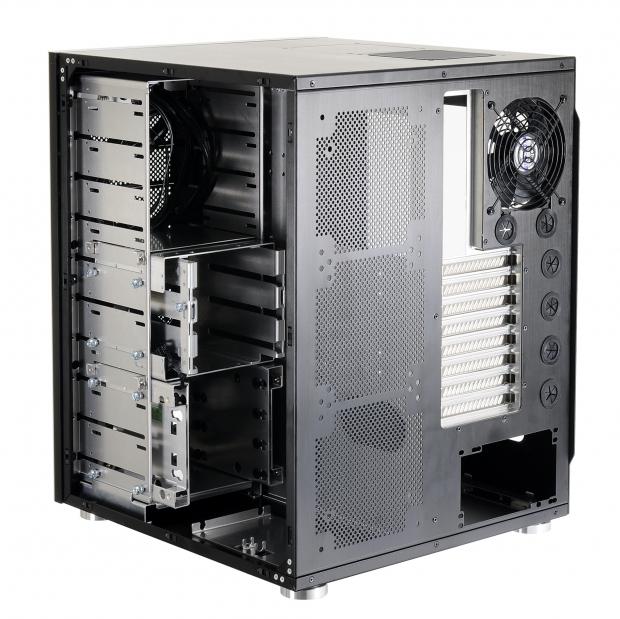 The chassis has room up front for two 120mm fans, while the back has support for up to three 140mm cooling fans. As for water cooling provisions, the top of the case can fit a 120mm or 180mm radiator while the left back side of the case has room for a 360mm radiator. No word has been released on when the case will be available or what MSRP pricing will be.