At this morning's launch event, Acer announced that it was teaming up with world famous DJ Tiesto and his personal assistant Vernon. This new campaign is a continuation of the 2012 campaign starring Kiefer Sutherland and Megan Fox in which they use Acer products to explore beyond limits and to uncover a different side of themselves.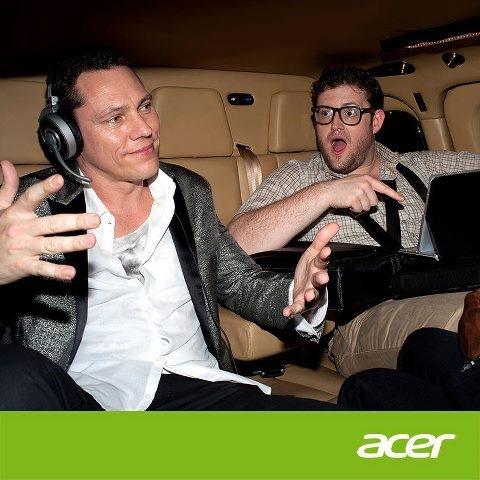 The campaign focuses on Tiesto's personal assistant, Vernon. We follow Vernon, who's using the new Aspire P3 Ultrabook to do both his day job and to follow his hidden passion of becoming a DJ. His newfound Djing skills come in handy when he has to come to Tiesto's rescue when a live gig temporarily goes wrong. You can check the full advert on Acer's YouTube channel. As of this writing, the video is set to private, though.
Michael Birkin, Chief Marketing Officer at Acer, commented:
"For us, advertising is a way to complement our products with a great story that reflects what people love about them: the new experiences they make possible. After last year's campaign we were convinced we were headed in the right direction and we wanted to expand on our storytelling approach. So we've gone a bit further this time, giving the Aspire P3 the starring role in a deeper story that encourages people to 'explore beyond limits' and gives them some new ways to interact with us."