This morning Acer officially unveiled four new product lines for the US market. A couple of weeks ago, I posted about a "revolutionary" new notebook that Acer teased in a Star Trek Into Darkness trailer mashup. This morning we got a full look at the device, and boy did it deliver.

The new Acer Aspire R7 is a very USS Enterprise-esque 15.6-inch notebook that features a full 1920x1080 touchscreen display. The unique repositionable design of the R7 revolutionizes the notebook computing experience by seamlessly merging the touch and typing experience into something that just feels natural. Customers who pre-order the Aspire R7 will receive a copy of the new Star Trek The Video Game for free.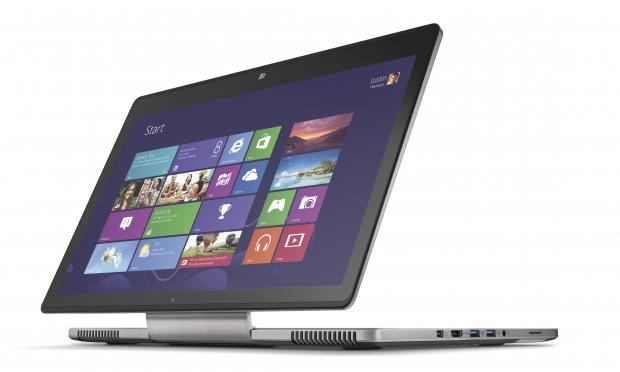 "With the Aspire R7, Acer has redesigned the laptop with an approach that's based on how people interact with their notebooks and other devices," said Sumit Agnihotry, vice president, product marketing, Acer America. "Its progressive design redefines the computing experience, so whether consumers are touching or typing, the R7 adapts to allow consumers to create, browse and share content in ways they never have before."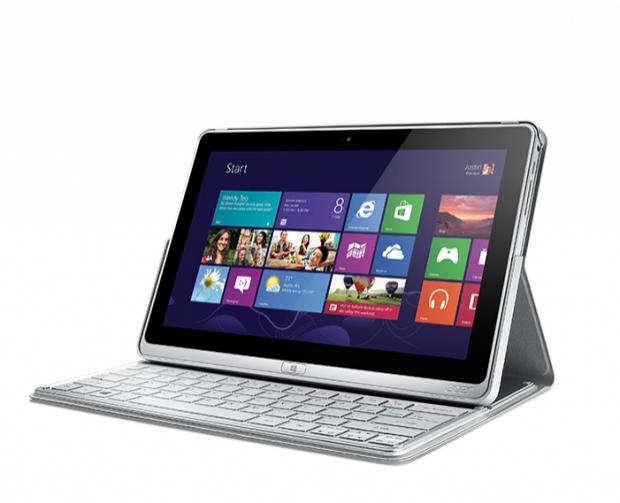 Acer released three other product lines alongside the R7 today, including the Acer Aspire P3 Ultrabook, Acer Aspire V Series touch notebooks and Acer Iconia Android tablets. The new line of Acer mobile products highlights the company's focus on redefining the computing experience through progressive design. A new Aspire P3 Ultrabook model was also shown which features a detachable screen, and runs either an Intel Core i5 or i7 processor and a 60GB or 120GB SSD depending on model selection.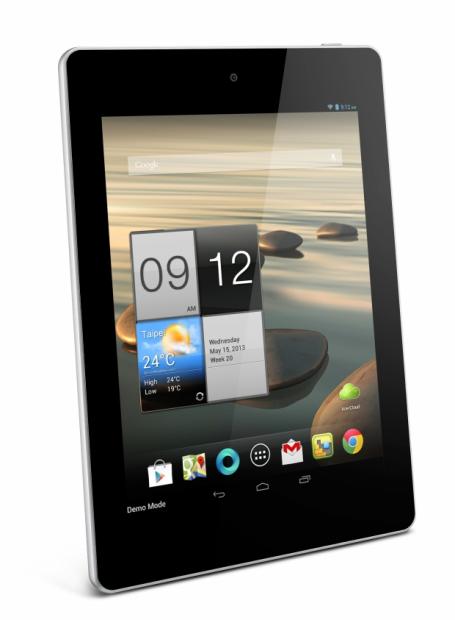 The company also showed off a pair of new Iconia branded Android tablets with the Iconia A1 being the most interesting of the two. The A1 features a 7.9-inch LED backlit 1024x768 display and houses a 1.2GHz processor. A 5MP rear facing camera is also present along with Bluetooth 4.0, WiFi and 3G connectivity.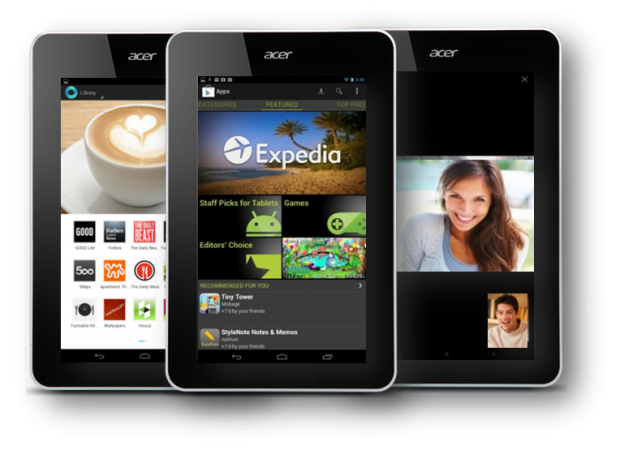 "Everything that makes tablets so enjoyable is even better on the perfectly-sized Acer Iconia A1. The design is comfortable to hold, while sleek build make it a natural extension for anyone who wants to keep their digital life right in one hand," said Ahrens. Also shown off was the 7-inch Iconia B1, which is a fairly bland 1.2GHz dual-core Android tablet running Jelly Bean.