Facebook Home, the new launcher for Android by the social networking giant, releases this Friday, and will officially be available for the HTC One, HTC One X/X+, Samsung Galaxy SIII, Samsung Galaxy S4, Samsung Galaxy Note II and the new HTC First.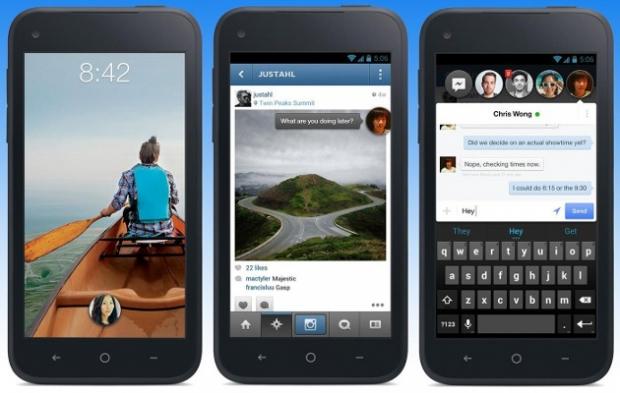 This morning MoDoCo.com has published a set of three APK files that appear to be the components that make up a pre-release beta of Facebook Home. The only requirements for installing the beta is that the device has a maximum resolution of 1280x768, as well as the ability to completely remove or uninstall the existing Facebook app.
I was able to install all three apps to my aging Motorola Photon 4G, but all I got upon launch was a black screen. Home does not appear to actually reconfigure the home screen, but it remaps the home button to the Facebook Home wall. Pressing the back button allowed me to return to my normal Android home screen, and I was then able to delete the APKs through the normal app removal method.
If you are able to get the leaked Facebook Home APKs working on your phone (at your own risk), please leave us a comment, so we can compile a running list of which phones are Facebook Home compatible. A photo / screen shot of it running would be cool, too! You can download (at your own risk) the APKs from the Mega links found in Source #2, #3 and #4 below.