Microsoft's Windows 8 operating system continues to be somewhat of a flop. Usage data from Net Applications show Windows 8 usage is still behind that of Microsoft's last flop, Windows Vista. Windows XP and Windows 7 continue to be top contenders, even though XP was initially released over 11 years ago.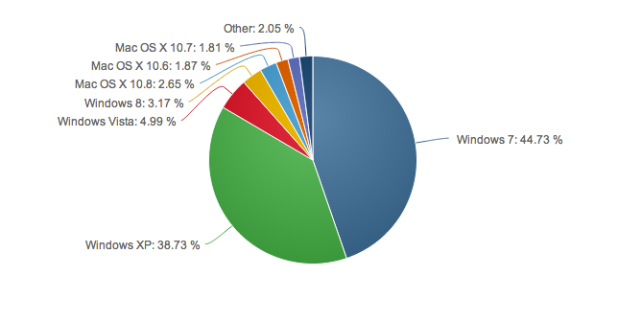 Windows 8 is used on 3.17 percent of computers, up from 2.67 percent in February. Vista, on the other hand, is found on 4.99 percent of systems. Windows XP is still found on 38.73 percent of systems and Windows 7 is the largest used operating system, found on 44.73 percent of systems.
Mac OS X 10.6-10.8 combined is found on below 7 percent of systems. Windows 8 uptake is likely to increase and is predicted to eclipse that of Vista within the year.