Lian Li go all-out for the LAN gamer, put back pack straps on their new special edition PC-D8000-LAN case
Lian Li make the perfect LAN case, give it back pack straps.

Published Mon, Apr 1 2013 12:57 AM CDT
|
Updated Tue, Nov 3 2020 12:24 PM CST
Update: April Fools from Lian Li!
Lian Li are asking all LAN gamers the biggest question of all: "Do you even lift, bro?" with their latest PC-D8000-LAN chassis - which features some back pack straps, perfect for LAN gamers across the world. Lian Li unleashed the news through their Facebook page, where they've tagged it as the 'No Compromises: The Ultimate LAN Case'.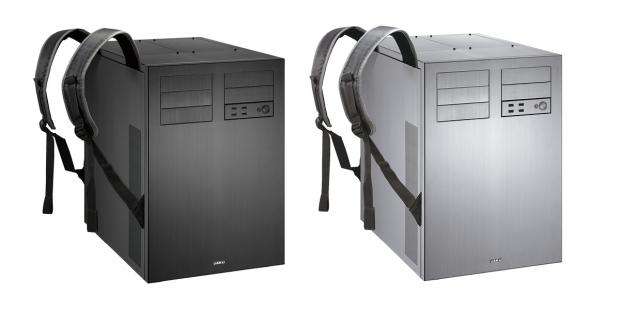 It looks like it's pretty much their kick-ass PC-D8000 case, with some handy back pack straps. What do you think of the case? Adding back pack straps to an already huge case might be a bit hard to lift, but I really think they should use the marketing piece "Do you even lift, bro" or "Do you even LAN, bro?"
The Lian Li PC-D8000-LAN can hold an insane amount of water-cooling, as well as an equally insane 60TB of storage.
Related Tags