For the last 50 years or so, it has been widely accepted that an impact from an asteroid was the direct cause of the extinction of the dinosaurs, but it appears that that theory has now been turned upside down. A recent report that was given at the 44th Lunar and Planetary Science Conference suggests that it was not an asteroid that caused the demise of the dinosaurs, but was actually a comet.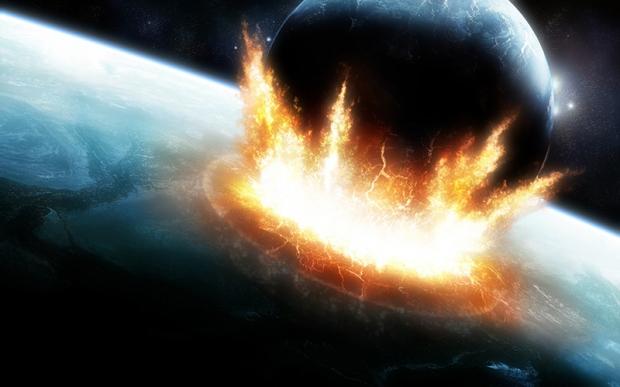 This theory is based on the fact that 180km wide Chicxulub crater in Mexico is simply too large to have been caused by a meteor, which is supported by the lack of an abundance of iridium. An element which would have been kicked up in vast quantities if such a large asteroid were the source of the crater.
Dr. Jason Moore, of Dartmouth College said: "You'd need an asteroid of about 5km diameter to contribute that much iridium and osmium. But an asteroid that size would not make a 200km-diameter crater," He theorized that the crater was created by something moving much faster than an asteroid, something with less rock and more ice.
The only thing that could have caused such a crater could be a comet. "So we said: how do we get something that has enough energy to generate that size of crater, but has much less rocky material? That brings us to comets." Not everyone is on the same page though with some studies finding that up to as much as 70 percent of the craters material was scattered throughout the world, while other studies only estimate as little as 20 percent was globally distributed via the atmosphere.