LSI have announced that their Nytro WarpDrive family of PCIe-based flash cards have been validated for use with NetApp, Inc.'s Flash Accel software. LSI have worked with NetApp to offer a complete server flash caching solution that injects some serious speed into application performance by converting server-based flash into 'hot' data cache for critical business applications.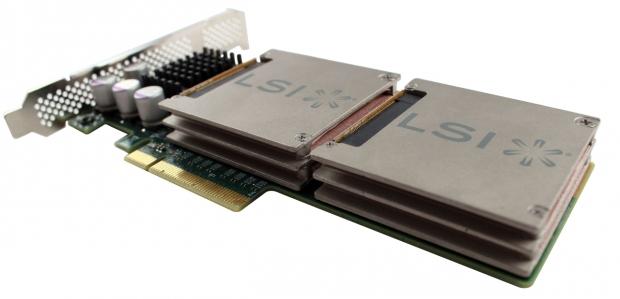 Nytro WarpDrive cards are some of the first PCIe-based products to be tested and qualified to work with NetApp's intelligent server caching software. Tim Russell, VP of data lifecycle ecosystem group with NetApp, says:
Flash memory adoption in the enterprise is a powerful complement to hard-disk-based network storage. Deploying flash as a high-speed cache in the server is a simple and cost-effective way to reduce latency and I/O bottlenecks, while providing enterprise-level data protection and manageability for the entire infrastructure. Working with our server cache partners, we're able to offer customers a complete end-to-end, high-speed solution.
LSI and NetApp server caching solutions provide the following:
Automated and intelligent caching of hot data to PCIe flash storage

Increased application responsiveness and reduced latency

Optimised cost per IOPS and cost per gigabyte across flash and HDDs

Power, cooling and physical footprint savings, reducing TCO

Tested end-to-end solution simple to use
You can read more on this, here. Also, expect some content on this from our Storage Editors on this in the coming weeks, keep your eyes peeled!