Anonymous' latest trick is posting Bank of America's spying data online
Bank of America spying on consumers? Anonymous' latest data is trying to prove that.

Published Mon, Mar 4 2013 12:35 AM CST
|
Updated Tue, Nov 3 2020 12:24 PM CST
Anonymous are constantly getting into the news, with their latest efforts trying to show the world that Bank of America are spying on their customers. With the Bank of America being a, well, bank, this is alarming news. But in the world we live in now, not so much.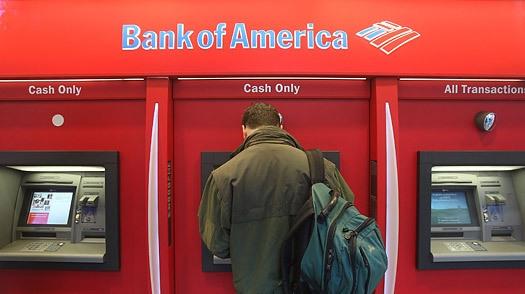 The hacking collective reportedly took 14GB of information that belongs to Bank of America, Thomas Reuters, ClearForest, Bloomberg, and TEKSystems. The information taken reportedly has the spying habits of the BoA and other corporations, with spools of data on hundreds of thousands of employees and executives. Anonymous are trying to come out as the good guy here, saying that the information collected is interesting for numerous reasons.
Anonymous push the fact that the data was easy to obtain, with the hackers not requiring any brute force as the server they hacked into was easy to access. The data was reportedly sitting on a ClearForest server in Tel Aviv, with the server being so badly misconfigured that the hackers said it was like an open door, where anyone could've entered. Anonymous also state the most of the information was badly researched and that large parts of it might be incorrect.
The reason they're releasing this information is to raise awareness that these companies holding important data are doing so with lacking security practices.
Related Tags