It's no secret - I am a huge astronomy buff. So much so that I even endeavor into the complex realm that is astrophotography. I say "complex" because taking a clear, crisp and vibrant image of the cosmos is quite challenging, and requites many hours to produce a single 2D image.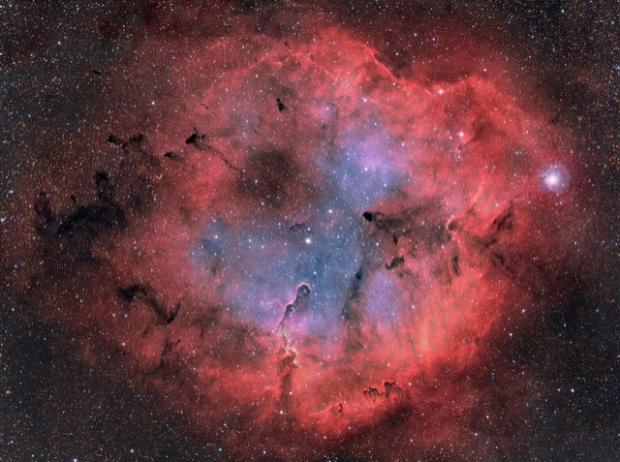 Finnish astrophotographer J-P Mestävainio has taken these complexities and mastered them, but he did not stop there. Mestävainio wondered what the Nebula he was photographing looked like in the third dimension and set out to create what can only be described as breathtaking. Seen below is IC 1396 or the Elephants Trunk Nebula.
[img]2[/img]
These animated GIF images are in all actuality an artist interpretation of how he thinks the nebula would appear if passing by. The GIFs are created by adding interpretations and educated guesses based on the formation of the nebula and a rule-of-thumb that brighter stars are closer than darker ones to known data about the nebula, like distance and the location of certain stars around it to create a 3D model of the nebula.
True 3D images of nebula's are impossible to take from Earth as there is simply not enough difference in POV for us to take the required shots to build a true model from images. Still, these animated GIFs are way cool. If you want to see more of Mestävainio's GIFs check out source #2 below.