Tim Cook had some interesting things to say during the Goldman Sachs Technology and Internet Conference, where the Apple CEO touched on a number of topics, including some rumors of a next-gen iPhone including a larger screen.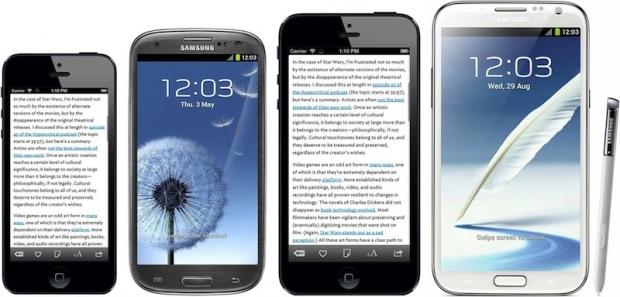 Cook talked about the user experience, saying that the experience is more important than what cranks along inside of the phone. When talking about a larger screen size on the iPhone, Cook said:
I don't want to say what we will do or won't do [regarding a larger screen for the iPhone], and so don't interpret anything I say along those lines. Let me go back and compare it to the PC industry for a minute. The PC industry over the years, the way that companies competed were two things: specs and price. And so people would want to say, "I've got the largest drive," or, "I've got the fastest processor," or in the camera business people began to say, "I've got the most megapixels."

The truth is, customers want a great experience, and they want quality. They want that "Aha!" moment each time that they use the product. And that's rarely a function of any of those things. These are things that technology companies invent because they can't have a great experience, and so they talk about the spec of something.
Cook continued, talking about smartphone displays, saying that "some people are focused on size." He continued, explaining that some things are better than just increasing the screen size, citing the poor color saturation and brightness on OLED displays:
And so I only bring these points up to say there are many attributes of a display, and what Apple does is sweat every detail. We care about all of them, and we want the best display. And I think we've got it. I feel great about it.

I'm not going to comment about what we're going to do in the future, because that releases our magic, and I'm not going to do that. But, you know, the customer experience is always broader than that which can be defined by a simple number.
The Apple CEO did say something interesting, where he said that Apple would "never ... make a crappy product." He says that for new products, Apple must design "something great, something bold, something ambitious". I wonder where that train of thought was when they were working on the iPhone 5?