RumorTT: New Apple Mac Pro coming this spring, possibly at Worldwide Developers Conference
Rumor: Apple to release new Mac Pro this spring, possibly at Worldwide Developers Conference.
Published Wed, Feb 6 2013 3:02 PM CST
|
Updated Tue, Nov 3 2020 12:24 PM CST
Apple hasn't upgraded the Mac Pro in a significant way since 2010. The case is still the original aluminum design that the Intel Mac Pro launched with back in 2006. Many professional users have felt a bit left out since Apple normally updates their systems yearly. These lack of updates have even sparked rumors that Apple is planning to discontinue the Mac Pro line of systems.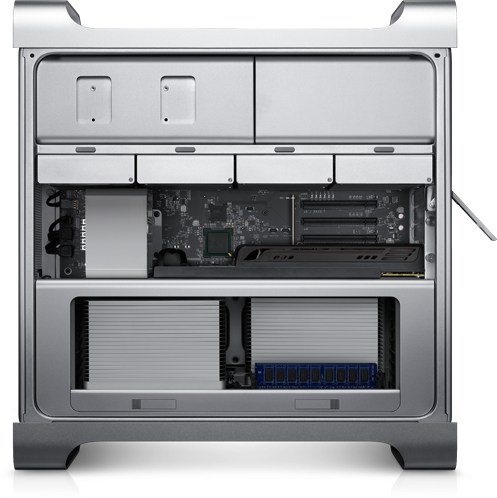 However, Tim Cook has continued to say that a new Mac Pro will be coming later this year. Apple is unable to continue selling the current version of the Mac Pro in Europe as it doesn't meet new regulatory standards for safety. One French retailer has said that Apple pointed them towards a spring launch of a new Mac Pro design.
Spring will officially end on June 20, meaning Apple's Worldwide Developer Conference, which runs June 11-15, is within that time frame. If a new Mac Pro is to be launched this spring, the Worldwide Developers Conference is the most likely suspect for when and where it will be launched.
Of course, this is just a rumor, so take it with a grain of salt. However, we do feel that this rumor has a bit of merit as Apple would likely want to get a Mac Pro back into the European market.
Related Tags