House of Representatives bans the use of Spotify
The House bans Spotify thanks to their ban on peer-to-peer technology.

Published Mon, Feb 4 2013 5:36 AM CST
|
Updated Tue, Nov 3 2020 12:24 PM CST
As an avid Spotify user - heck, I'm listening to music on Spotify right now, Black Eyed Peas to be precise - this news comes as a bit of a shock. The House of Representatives has slapped a ban on the use of music streaming and subscription service, Spotify.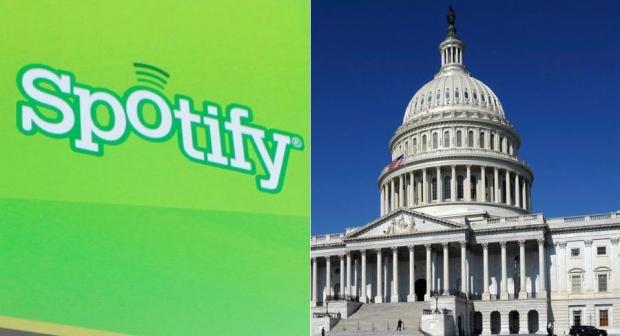 The House has a longstanding ban on peer-to-peer technology, and while Spotify isn't exactly a P2P program, it has still been banned. The ban on peer-to-peer software was made to stop illegal file-sharing and to prevent infections on computers with malware. A spokesman for the Office of the Chief Administrative Officer told Politico:
To help protect House data, our IT policy generally prohibits the use of peer-to-peer (P2P) technologies while operating within the secure network. While Spotify is currently not authorized, the CAO has and will continue to work with outside vendors to enable the popular services that improve member communication capabilities.
Spotify aren't too happy with the move, with a Spotify spokesman telling Politico:
It is a sad day when a few bureaucrats can block our nation's leadership from enjoying free, secure access to over 20 million songs. Music is a common language that all political parties speak and should be used to bring the legislators of this great country together so they can solve the serious issues facing our nation.
It's weird considering both Barack Obama and Mitt Romney used Spotify to connect with voters during the presidential campaign, where Spotify adds "We truly hope the House of Representatives will see the error of their ways and stop blocking Spotify so that all of America can benefit from their collective joy of music."
Related Tags