Stickam, the live video streaming website that gained notoriety in the alternative teen culture took itself offline last night in what appears to be a permanent decision. This shocked many of its users who had no idea the service was closing.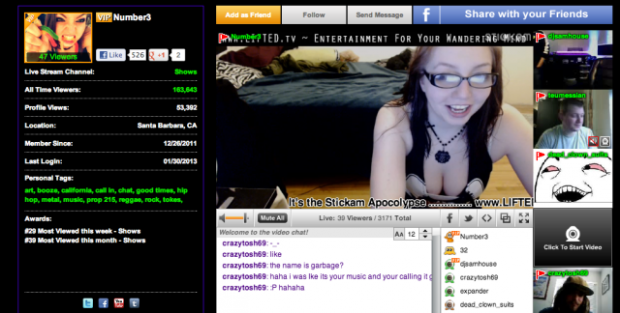 Its service let users "stick" a live video stream on their website, or blog and could also be accessed from Stickam's website. It grew in popularity with the scene, emo and alternative youth demographics, but it also attracted more adult content related "performers" which Stickam quickly banned in an effort to keep things family friendly.
Stickam launched in 2005 and it quickly grew to 10 million registered users with about 6 million monthly unique visitors. With other services like YouTube, Google+ Hangouts and Ustream, gaining in popularity, the service just could not keep up.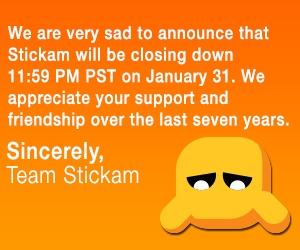 "After seven wonderful years we are incredibly sad to have to say goodbye. We did everything we could to keep this dream alive, but unfortunately you are reading this message. When Stickam launched in 2005 we were the very first website devoted to live streaming, user generated video and chat. There was no blueprint, no roadmap to follow. We didn't know where you would take us. Thank you all. We will miss the Stickam community." Stickam's team said