Taipei Game Show 2013 - Yesterday we hit the halls of the Nangang exhibition center for Taipei Game Show 2013. It was a little sad to see that the show was smaller than usual with big names such as Microsoft and Nintendo not in attendance.
Other big names such as Razer, Sony and Tt eSPORTS were at the show and were excited about the event. Talk around the show floor had some concerned about the smaller size of the event this year. Nevertheless, it's not a trade show that TweakTown attends without what I guess now is considered as the obligatory booth babe video.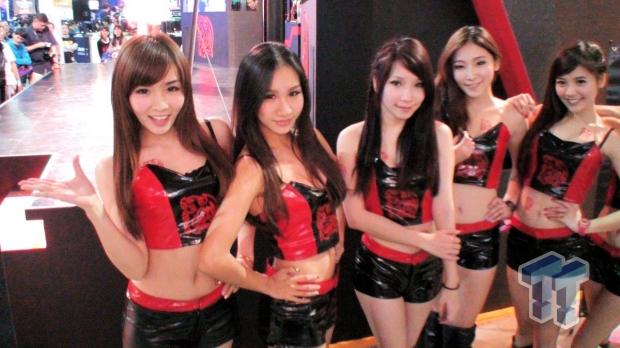 So, for your viewing pleasure... check out the embedded video above. Even booth ladies were down this year. And for our female audience, we tried for you, but there were no male models at the show, at all. Next time!
There are some pictures below, as well as more below in the gallery.