The final major announcement at the BlackBerry 10 launch took most of us by surprise. BlackBerry CEO Thorsten Heins announced that BlackBerry has been consulting with entrepreneurs and artist from around the globe in an effort to improve the company, and as a result BlackBerry has decided to create a new position called 'Global Creative Director'.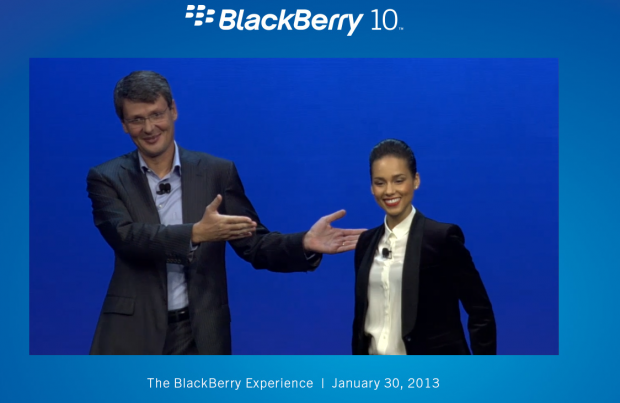 Hines said, "We've created a new position at BlackBerry, Global Creative Director. We wanted someone at the top of her field, someone who could help guide us. I want to announce 40 time Grammy award singer song writer, one of the top 30 people on twitter, wife and mother, Alicia Keys as the new Global Creative Director at BlackBerry."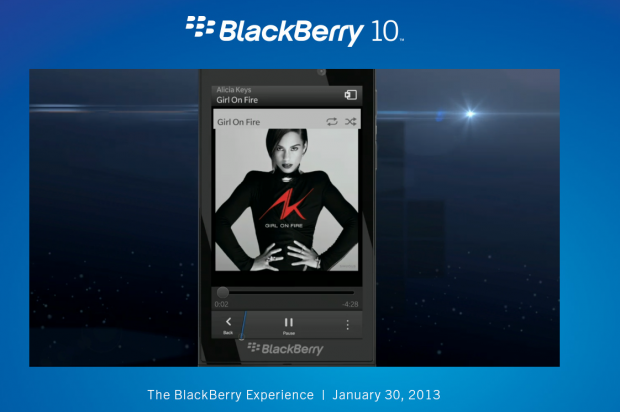 Keys said "I'm so excited, thank you for reaching out to me. I love the new browser, the hub, the flow. I'm obsessed with the time shift, I love how you can switch from work to play mode through balance." Keys went on to say, "I was in a long term relationship with BB, and I started to notice some new hotter, more attractive, sexier phones at the gym. So I broke up with you, but started to miss how you organized my life. Then one day you called, and told me how you hard to started to work out, and now, we're exclusively dating again!"