Google defines the Pirate Bay as a 'malware distributor'
The Pirate Bay gets defined as a 'malware distributor' by search giant Google.

Published Sat, Jan 19 2013 1:31 AM CST
|
Updated Tue, Nov 3 2020 12:25 PM CST
It looks like the Pirate Bay is about to get a little bit harder to find on the Internet, thanks to a bunch of malware alerts sent to Google have resulted in sites on the Pirate Bay being flagge by their content advisory service.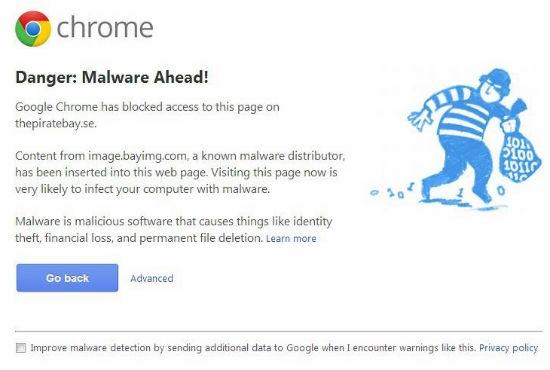 If you're like me and rocking Google's Chrome web browser, the advisory is alarment and displays the phrase "visiting this page now is very likely to infect your computer with malware'. Sitting on the Firefox side of the browsing fence will display it an attack page, stating "many are compromised without the knowledge or permission of their owners".
The team over at the Pirate Bay have told TorrentFreak is in relation to one of their ad partners who have "screwed up". There should be no malware threats now, and the warnings should eventually fade away from their side. These automated tools are slipping, and banning certain sites because of the ads, as they're made to target specific items and flag them. TPB getting flagged is another one of those "automatic" anomalies.
Related Tags