Facebook looking to create official external advertising network
Facebook is looking to create an external ad agency that would use your data from Facebook.
Published Fri, Nov 23 2012 6:06 PM CST
|
Updated Tue, Nov 3 2020 12:26 PM CST
Facebook has a lot of data about you. They know what you like, you who know, and what you post and they use all of that information to allow advertisers to target you while you're surfing Facebook. But what if that information could be used to target you when you're running around the rest of the web?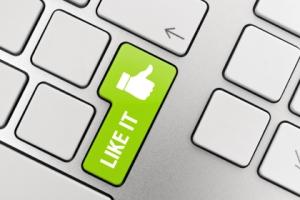 Well, it looks as though we'll soon find out. Facebook is reportedly looking to start up an external advertising agency. This means that Facebook would allow advertisers to use Facebook information about you to target ads at you as you surf around the net. The whole reason Facebook would want to do this is because it would bring it lots of revenue.
One estimate says that they could double their current revenue by doing this. Increasing revenue is an important thing for Facebook as they are now a publicly traded company. The model would be similar to Google's AdSense, something that has proven popular and effective. Facebook, if they do this right, could possibly compete with Google's advertising, something that has previously been unobtainable by anyone.
Chris Dixon: "An external ad network is inevitable. Google proved this model with Adsense. With an already huge base of advertisers bidding on CPCs, it is impossible for most other ad networks to compete on publisher payouts. But Facebook's traffic is so great now that an external ad network might increase their revenues by 2x or so."
Facebook's Chief Privacy Officer has even said that this is allowed in an interview with Forbes: "Everything you do and say on Facebook can be used to serve you ads. Our policy says that we can advertise services to you off of Facebook based on data we have on Facebook."
Related Tags