Steve Ballmer thinks Android is too wild, iOS is too controlled
Steve Ballmer disses both Android and iOS, says Android is too wild, iOS is too controlled.
Published Nov 16, 2012 6:36 AM CST
|
Updated Tue, Nov 3 2020 12:26 PM CST
1 minute & 16 seconds read time
Earlier today we had HP exec slamming Microsoft's first roll out into the tablet world with their Surface tablet, and now we have Microsoft CEO Steve Ballmer taking a few swings at Android and iOS - why can't we all just get along?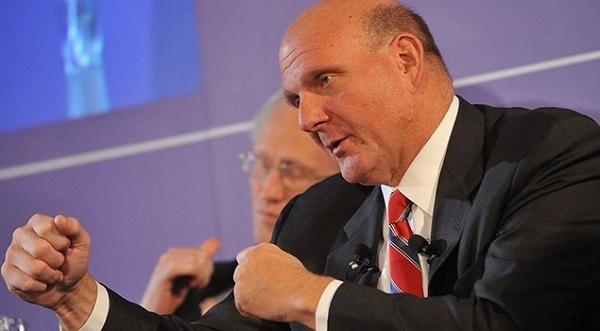 Ballmer had a discussion with LinkedIn co-founder and venture capitalist Reid Hoffman at a Churchill Club event, where they talked about a variety of tech-related topics. One of the topics included during the talk were Ballmer's comments on the top players in the mobile industry. Ballmer said that Google's mobile OS, Android, was a little "wild", saying that compatibility issues and vulnerability to malware as two serious issues.
The talk turned to Apple, where Ballmer noted that the Cupertino-based iPhone maker have tight control over their system, with prices being quite high. Ballmer pointed out the fact that iPhones have a $1,000 MSRP in Russia. Because we all know that the Russian market is just oh-so-important. Ballmer then started talking about how to get a premium product in a more "relaxed ecosystem" without paying a high price for this luxury.
Of course, he was talking of Windows Phone 8 - saying that wireless providers across the world are only interested in three vendors - Apple and Samsung have the high-end market locked down, but there are alternatives found in the low-end devices. Ballmer wants customers to get a great phone, with great software, and feels that Microsoft's strategy is with the Nokia Lumia handsets. The Lumia 920 is a high-end device, and when put on a two-year contract is only $99.
Ballmer does note that Windows Phone 8 won't be an overnight success, stating:
There is unmet need from operators and, from a consumer perspective, a lot of room for innovation. The challenge is to get 10 percent of the smartphone market, and then 15 percent, and then 20 percent. We aren't trying to get to 60 percent overnight.
Related Tags