Spotify launching web-based music application; beta rolling out today
Spotify has revealed its web-based music player today.
Published
0 minutes & 56 seconds read time
As much as I've enjoyed using Spotify on a daily basis, one thing that it's been missing has been a web-based music application allowing me, and other users around the world, to log in to their account and instantly access their music, playlists and radio station preferences no matter where they go. But today, Spotify has announced that it's planning to roll out a browser-based application that will do just that in the coming months.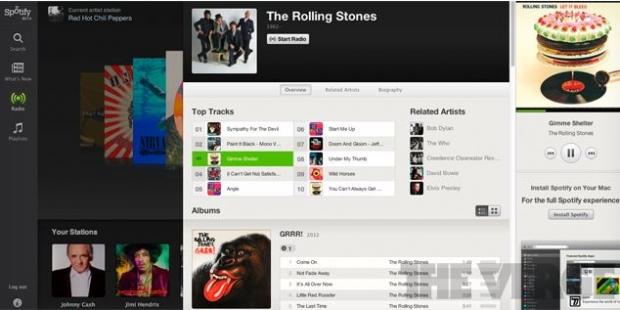 According to reports, the web application will retain much of what is currently available in the desktop versions including search, Radio, Spotify's "What's new" section and management of playlists. Assuming Spotify is planning on making everything available from its desktop application to the web, we can expect Spotify's Radio feature to be free for all users, with banner and audio ads removed for premium members.
Spotify's web-based music player is currently in beta, but the company plans on rolling it out to everyone over the next couple of months. The company had the following to share in regards with today's news:
We can confirm we've launched a beta version of a Spotify web player that we're testing with a small number of users. Potentially it's a great additional feature for times you can't play music through the desktop app, like at work or at a friend's house. We'll have more detail on the web player next year.
Related Tags