Microsoft is on the receiving end of a patent troll's lawsuit over its just launched Windows 8 and Windows Phone 8. The patent troll in question is SurfCast and they appear to believe that Microsoft's Windows Live Tiles infringe upon a patent filed in 2000 and granted back in 2004.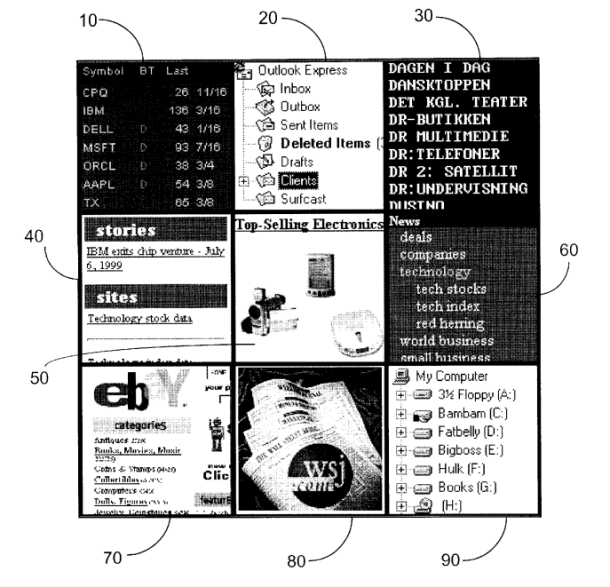 The patent that SurfCast is using as the basis of their lawsuit is No. 6,724,403. SurfCast describes Tiles as follows:
Tiles can be thought of as dynamically updating icons. A Tile is different from an icon because it can be both selectable and live -- containing refreshed content that provides a real-time or near-real-time view of the underlying information.

Tiles can provide dynamic bookmarking -- an at-a-glance view of the current status of the program, file, or content associated with it.

Tiles enable people to have all their content, applications, and resources, regardless of whether on their mobile device, tablet, computer, or in their Cloud -- visualized persistently -- dynamically updating.
SurfCast is seeking that the court order Microsoft to "account for and pay to SurfCast all damages caused to SurfCast by reason of Microsoft's patent infringement." They say that Microsoft is encouraging the infringing of the patent through their encouragement of developers to make app tiles for the new Windows Store.
Microsoft will probably just settle with the company out of court as it is likely cheaper than fighting them to prove a difference between Microsoft's implementation and SurfCast's. If anything interesting happens in this case, we'll be sure to tell you about it.